UN Deputy Secretary-General, Dr. Asha-Rose Migiro on Sunday in Abuja described the attack on its office in the Nigerian capital as " a shocking incident and an attack on global peace and communities.''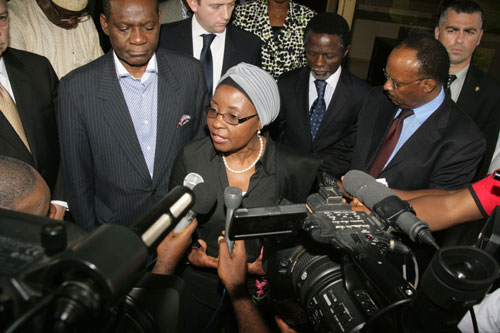 Migiro made the remark during a guided tour of the blast site in company of Foreign Affairs Minister, Ambassador. Olugbenga Ashiru.
She said the nature of the blast would have caused more damage if not for the secured nature of the building which accommodates 26 agencies of the UN with 400 workers.
"As you can see this building is very well secured. It's very well built. Given the nature of the bombing; we could not have found this building standing, so that talks about the amount of security that went into securing this building.
"I have looked at the ripped off gate, it is amazing how this happened and we are grappling with that right now and investigation is underway and we will see what we have to do better, but as it was it gives us a comfort that the building was secured enough but we can do more given this kind of terrorism.''
A suicide bomber rammed into two separate exit gates of the UN house in Abuja last Friday, killing 23 persons and injuring scores.
The UN has confirmed nine of its workers dead in the attack, while others were contract security guards and cleaners and visitors at the premises during the blast.
Migiro and Ashiru observed a one-minute silence for the departed and laid bouquet at the blast site.

Load more