The serving overseer of the Latter Rain Assembly and Vice Presidential Candiadte of the Congress for Progressive Change, CPC, Pastor Tunde Bakare, yesterday lambasted President Goodluck Jonathan over the state of insecurity in the country and the suspension of the President of the Court of Appeal, Justice Isa Ayo Salami.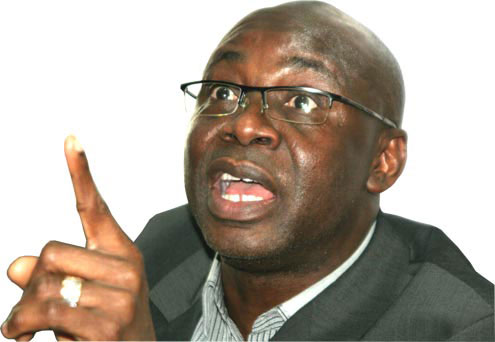 During his sermon titled The Battle For National Survival, Pastor Bakare said President Jonathan is so confused about how to fix the problems of the country that he does not know his left from his right, constitutionally
Alluding to the President's perceived weakness, he asked rhetorically: "Jonathan when will you be a man of yourself?"
He condemned the suspension of Justice Salami by the National Judicial Council, NJC, saying it was the handiwork of the Peoples Democratic Party, PDP, and the President to scuttle the presidential election petition the Congress for Progressive Change filed against Jonathan and the PDP.
Pastor Bakare said Justice Salami will have the last laugh, adding that God's verdict will prevail in spite of the attempt to tinker with the hierarchy of the Court of Appeal.
He said Nigeria is lying critically ill at the intensive care of the universe, adding that those who dipped their hands deep into corruption have orchestrated the violence now unleashed on the land.
"When a people are deprived they will be ready to die and they will take you with them," he said.
He said he will mobilise Nigerians to Abuja to protest against the unjust suspension of Justice Salami.

Load more