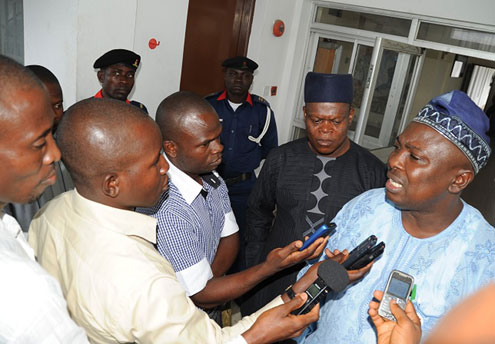 Osun State Government has made a surprising gesture to striking workers: agreeing to pay wages more than the minimum set by the Federal Government.
The Commissioner for Information and Strategy, Mr. Sunday Akere today told journalists that the state has raised the bar of the minimum wage from N18,000 to N19,000.
He spoke today with State House Journalists, and called on the workers, who have been on strike for three weeks, to return to work.

Load more