Vice President Namadi Sambo has enjoined Nigerians to be steadfast, prayerful and security conscious by reporting any suspicious movement to security agencies.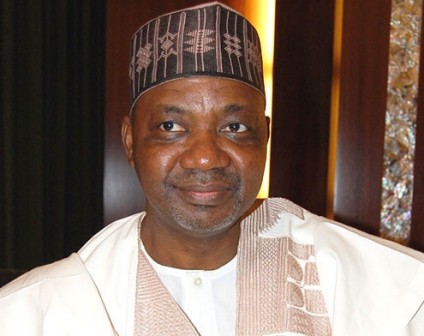 Sambo gave the charge in his message to Muslims on the occasion of the Eid-el-Fitri which marked the end of the Ramadan.
"I call on all Nigerians to be security conscious and report any suspicious movement by agents of destabilisation in our midst to the security agencies so that we shall witness a peaceful and joyous celebration," he said.
The vice president congratulated Muslims over the successful completion of the Ramadan.
"Our spiritual journey in the last 29 days has been fulfilling, having satisfied the injunction of Allah directing us to fast in the Holy month of Ramadan.
"We have fasted and prayed fervently for peace, prosperity and progress for ourselves and our dear nation and the acceptance of our supplication by Allah.
"We have explored various means to ensure that we witnessed the night of power (lailatulQadr) so that Allah will forgive us our sins and trespasses and bestow on us the very many bounties He alone commands," he added.

Load more