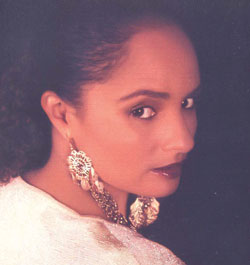 Nigerian UK-based songster, Jamila Mohammed, is back with another hit track entitled We Are One, a follow up to No Regrets.
It is a song aimed at promoting unity, love and peace among the people just like a big family.
The song is written by Jamila and Jeremiah Gyang and produced by Jeremiah and Mekoyo, while it is recorded at Jemstone Studios, Abuja and post production in the UK.
Jamila, a British-Nigerian singer, song writer and music management consultant, hails from Gombe State but was born in Kanuri, Kaduna State.
Having had passion for music, she spent many years working in various companies in the UK music industry, including Virgin Records and Universal Music and with several acts including Gabrielle, Lenny Kravitz, Maxi Priest and Soul 2 Soul.
Headed by the single No Regrets, the new album, Story Book, is Jamila's as a singer and will be launched in Abuja, Nigeria very soon.
—Ayodele Lawal

Load more