Nnena, a great lover of children, recently extended her hand of friendship to people living with Down's Syndrome, when, in the company of her friends, paid a courtesy visit to the Down's Syndrome Foundation Nigeria.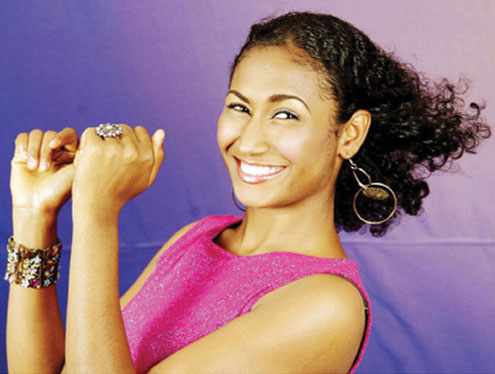 The occasion was the end of session party held at the foundation's premises in Surulere, Lagos.
According to the anchor of the TV show, Nnena & Friends, a Wale Adenuga Production, "when I arrived at the Down's Syndrome Foundation, I was amazed that affection and caring for others were the order of the day unlike in the larger society. I learnt that their supposed difference is due to one extra chromosome inherited at the time of conception. Suffice it to say that they are talented and with early intervention, they can actualise their potential."
Nnena is enthusiastic at the honour of meeting many inspirational individuals and their families who, despite their condition, refused to be denigrated and relegated.
Her visit to the foundation, exposed her to the rich and interesting world of the people with Down's Syndrome and a wake up call for public-spirited Nigerians to show love.
A comprehensive package of the visit is featured in the syndicated TV show, Nnena & Friends, currently topping the list of favourite programmes for children and teens in Nigeria. Other segments of the award winning TV programme include drama, interviews, counselling, story telling, arts and crafts, music, fashion and educational tours.
—Ayodele Lawal

Load more