After failed attempts by successive administrations to review the laws of Ondo State, Dr Olusegun Mimiko's government yesterday broke the 35-year old jinx as it presented to the public newly-revised laws of the state which have been in use since 1978.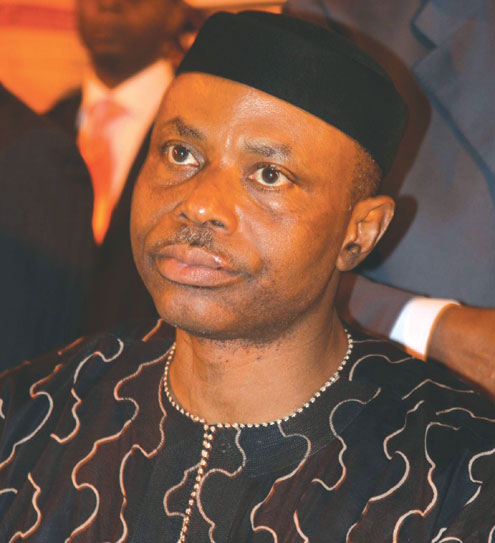 The newly revised law is to take effect in the state from Tuesday, 20 September 20, this year.
With yesterday's signing of the new law by the State Governor, Dr. Olusegun Mimiko, the state now has 500 sets of Revised Edition of Laws which is a compendium of all the laws from its creation to 2006.
According to Mimiko, the objective of the revision and publication of the laws was to remove obsolete and spent laws as well as codify the extant laws, emphasising that law should be an instrument of social transformation.
His words: "these revised laws will further give impetus to our aspirations to transform the social, economic and political landscape of the state just as it will regulate human behaviour and ensure peace and order in the society.
"Equal access to justice is an important pillar in the building of a stable and successful society, while its absence breeds myriads of societal vices such as resort to self-help, violent crimes and a sense of hopelessness in the democratic order."
Mimiko therefore charged institutional structures and stakeholders in the justice system to partner and form synergies that would deepen democracy and ensure peace and security in the society.
The State Chief Judge, Justice Sehinde Kumuyi, who bemoaned the stress experienced by courts in the application of the obsolete laws in the past, praised the state government for making the administration of justice easier with the revised laws.
He equally lauded Governor Mimiko for making the judiciary in the state a haven to work in by creating the necessary ambience for judges and judicial officers as well as the citizenry at large.
In his speech, the Attorney General and Commissioner for Justice, Mr. Eyitayo Jegede (SAN) enumerated the state government's feats in the justice sector since its inception, including the provision of e-library services, legal compendium software with automated internet updates for the bench and state counsel.
He reiterated the administration's commitment to ensuring that the State continues to be a beacon for other States Judiciary.
He disclosed that due to the laudable steps taken by the Olusegun Mimiko administration in providing the enabling environment for the judiciary in the state, this had attracted the establishment of a division of the Court of Appeal in the state, adding that the a Zonal Office of the Federal Ministry of Justice was also established in the state during the lifespan of the administration.
`"A division of the National Industrial Court of Nigeria is also here in Ondo State within the space of the life of this administration and will soon take off," Jegede said.

Load more