At least 35,551 persons are currently confirmed to be HIV positive in Cross Rive State. This figure is obtained from tests conducted in hospitals and HIV test centres and other medical facilities across the state.
The Director General of the State Action Committee on Aids, (SACA) Dr Irene Aniyom made the disclosure in Calabar on Monday while interacting with journalists on the campaign against the HIV pandemic after the signing of the Anti-Stigmatisation law by the Cross River State Governor, Mr Liyel Imoke.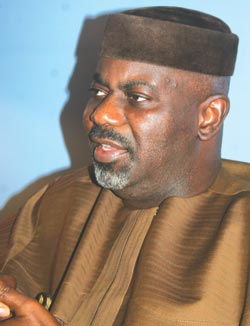 Dr Irene said the signing into law the bill on anti-stigmatisation is a major achievement which will address issues related to HIV/AIDS scourge in the state.
"Although this anti-stigmatisation law is a major achievement, it is however, the beginning of a long journey towards the reduction of stigma and discrimination in the state".
She revealed that records have proven that people living with AIDS suffer all forms of discrimination and stigmatization which resulted in most persons not coming out openly to declare their status which eventually led to more people being infected.
"Over the years, it has been acknowledged that AIDS related stigma and resulting discrimination is not only on the rise but also constitute an obstacle to HIV/AIDS prevention and treatment despite efforts to address it," she said
Recalling the 2003 Sero Sentinel Report on the pandemic which placed Cross River State on the top on the list of new infection among states in the country, Dr Aniyom declared that "can we still recall the result of the 2003 Sero Sentinel Survey? Fear of being branded positive has prevented so many people from being tested for the virus or from seeking testament because people who have or are suspected to be positive have been shunned, abused, denied jobs or housing or care."
Barrister Ecoma of the state Ministry of Justice said the State Anti Stigmatisation Law which is in five parts addresses issues of counselling, sanctions and litigation.
He said the law is no respecter of persons and anyone who contravenes any section of the law would be prosecuted.
"Often, those who are positive after job interviews are denied the jobs because of their status, this law addresses such cases and anyone who is found culpable would be taken care of by the provisions of the law."
He said anyone who wilfully infects another if found guilty is subject to life imprisonment while medical officials who through negligence infect anyone when found guilty, is subject to two years imprisonment or a fine of N100,000.
The coordinator of the network of those living with HIV in the state, Elder Wilfred Besong said those living with the virus are often advised to be careful to avoid double infection. "If you go out with the wicked intention of infecting others, you stand the risk of double infection, you may have type A and in the process of trying to infect others you could get type B, which is more virulent and these two types on one person can easily eliminate the person."
—Emma Una/Calabar

Load more