The Action Congress of Nigeria (ACN) said the speedy disbandment of the Presidential Election PetitionTribunal constituted by Justice Ayo Salami may have finally exposed the real reason why he (Justice Salami)was removed as the President of the Court of Appeal (PCA).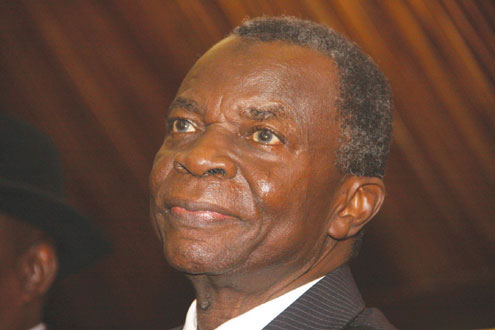 In a statement issued in Lagos on Tuesday by its National Publicity Secretary, Alhaji Lai Mohammed, the partysaid all other illegalities committed by the NJC and President Goodluck Jonathan in removing Justice Salamiaside, it now seems clear to everyone that he was actually eased out to pave the way for judges, whom thosebehind his removal perceive as 'friendly', to sit on the tribunal."That Justice Dalhatu Adamu, Acting President of the PCA, quickly dismantled the panel, even as time isrunning out to hear the case filed by the CPC challenging the President's election, seems to be a confirmation ofthe rumours making the rounds that President Jonathan was afraid that his election may be overturned by the oldpanel, hence he acceded to the illegal recommendation of the NJC to remove Justice Salami.
"Even if there is no sinister motive for the action by Justice Adamu in dispersing the judges sitting on the case,which is possible, his hasty action – at a time the controversy over the way Justice Salami was removed is at itspeak – is enough reason to sow the seeds of doubt over his action," it said.ACN said the disbandment of the election petition panel now makes it difficult for anyone to believe thatenlightened self interest is not the reason why the President ignored the Constitution in aligning with therecommendation of the NJC on Justice Salami.
The party said if the removal of Justice Salami and the disbanding of the tribunal is considered along with the fact thatPresident Jonathan is a party to the pending case before it (tribunal), it seems more evident than ever that the Presidentfailed to abide by the Code of Conduct for Public Officers, as contained in the Fifth Schedule to the Constitution."Paragraph 1 of the Code states: '[a] public officer shall not put himself in a position where his personal interest conflictswith his duties and responsibilities'.
"This is one more reason why the President must reverse his action on the Justice Salami case today. Otherwise he would expose himself to the accusation – and rightly so – that he allowed his personal interest to dictate his conduct asthe President of the Federal Republic of Nigeria," ACN said.

Load more