Following the worsening electricity supply in Rivers State despite generating over 400 megawatts of power through its Independent Power Project, IPP, the state Governor Chibuike Amaechi, has again decried the law that denies states the right to distribute power to its people.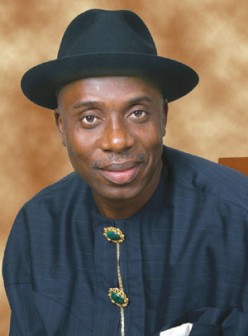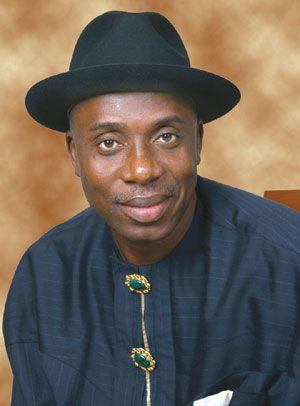 Amaechi bared his mind through the Senator representing Rivers South East Senatorial District in the National Assembly, Senator Magnus Ngei Abe during the 1st session of the 3rd synod of the Diocese of Ogoni Anglican communion at Gwara in Khana Local Government Area of Rivers State.
Amaechi at the event noted that Nigerians should be worried about the slow pace of development in the country, insisting that if moves are not intensified the future of the country will remain bleak.
"There is no Nigerian that will tell you that he is happy with the state of development, or the state of power supply and employment but yet millions of Nigerians have been born and died and things are still the same, why can't we change it?" he asked
He described as faulty laws preventing states from putting in place and rectifying certain facilities in their domain except with clearance from the Federal Government even in the face of glaring inefficiency.
"Today Rivers State produces 500 mega watts of power but cannot be enjoyed because the law says states cannot distribute power. Why should we keep a law like that, why should the states be made impotent?"
The governor stressed that the church has a fundamental role to play towards correcting the ills plaguing the country, maintaining that it was time to get involved in societal development.
By Okafor Ofiebor/Port Harcourt

Load more