President Goodluck Jonathan Thursday in Abuja urged heads of the Federal Government's regulatory agencies to do more to promote and facilitate the growth of sectors under their supervision in keeping with the spirit of his administration's agenda for national transformation.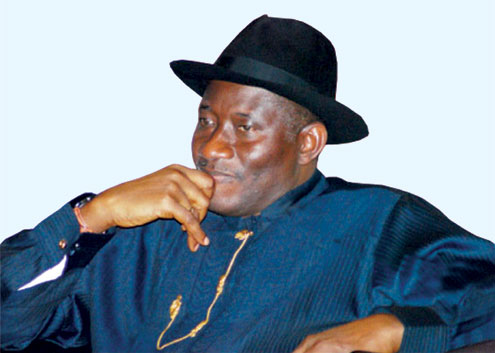 Speaking at a meeting with the chief executives of the regulatory agencies at the Presidential Villa, President Jonathan said that he expected their organisations to contribute more meaningfully to the transformation of the Nigerian economy.
"We must all work together to achieve economic transformation. If there are areas where you can do things better to encourage entrepreneurs and investors, I want you to do so," President Jonathan told the Chief Executives.
Responding to issues raised by the regulatory agencies, President Jonathan said that his administration will look into the need to review and update their enabling laws to deal with problems such as the overlapping of responsibilities.
He indicated that his administration was favourably disposed to the development of a comprehensive policy document and framework for the regulatory agencies with clearly defined time-lines, benchmarks and deliverables to guide their future operations.
The President urged the chief executives to do their jobs without fear, assuring them that as long they did their jobs well, they will enjoy security of tenure.
"As long as you are doing your work well, you have nothing to fear. Do not allow anybody to intimidate you with threats of sack. There is no way you will be doing your work well and this President will sack you," President Jonathan said.
President Goodluck Ebele Jonathan also said on Thursday in Abuja that his administration will continue to vigorously implement socio-economic and security reforms that will encourage more foreign investors to come to Nigeria.
Speaking at an audience with Mr. Jai-Seong Lee, the President and Chief Executive Officer of Hyundai Heavy Industries of South Korea, President Jonathan said that the Federal Government fully realises the importance of greater foreign investment for Nigeria's efforts to generate more employment for its youthful population.
The President said that his administration will, therefore, continue to do everything possible to attract more investors to labour-intensive sectors of the Nigerian economy.
He welcomed the decision by Hyundai Heavy Industries to establish a multi-billion dollar shipyard at Brass, Bayelsa state, noting that its completion next year will significantly boost Nigeria's economic development and create plenty of jobs for the local population.
"Hyundai has a long-standing relationship with Nigeria. You have always played a key role in our economy, especially our oil industry. We appreciate what you have done and are elated by your latest investment in the Shipyard at Brass," President Jonathan told Mr. Lee.
He assured him that relevant government ministries and agencies will give Hyundai all necessary support to ensure that the shipyard is completed on schedule.
Mr. Lee was accompanied by the Bayelsa State Governor, Chief Timipre Sylva and other Hyundai executives.
He told the President that on completion, the first phase of the Brass Shipyard will provide employment for at least 2,000 Nigerians.

Load more