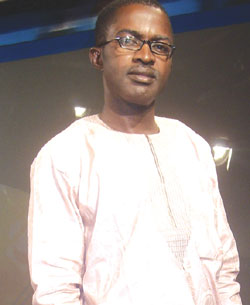 After a long break which enabled him do a thorough research, Segun Toky has released another smash hit album entitled Royal Dance.
Speaking with P.M. Entertainment in a telephone chat from his base in Abuja, the music act described the new work as a comeback project with new style of music, "a fusion of highlife, pop and a bit of juju feelings laced with gospel flavours."
The new album, which was launched in Abuja on 20 August, 2011 with King Sunny Ade as the father of the day and FIBAN President, Asiwaju Ambrose Olutayo Somide as the chief host, contains six tracks in different styles.
According to Toky, the fifth track was basically a tribute to Princess Mariam Adegeye, the mother of KSA, the juju music king, who, he said, prayed for him as he was the only musician that ever dedicated a whole track to his deceased mother.
Meanwhile, as the album continues to enjoy air play on various radio stations in the country, Toky is already on location for the shooting of its video.
—Kayode Aponmade

Load more