A pastor with the Mountain of Fire and Miracles Ministry (MFM) has been crushed to death.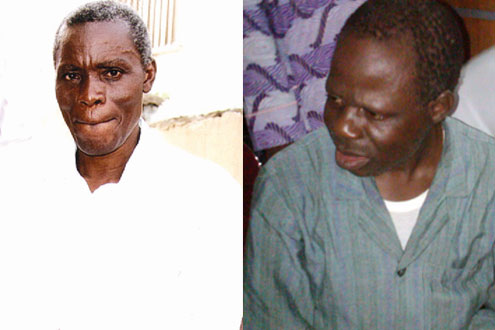 Pastor Funsho Okutuga was crushed by another clergyman with the Apostolic Church, whose name was given as Elder Adegbite Olawale.
Elder Olawale, P.M.News learnt, drove the car, a white Volkswagen Golf car with registration number KM 994 EKY, which knocked down the MFM Pastor at Adeniyi Jones on 17 September.
Instead of rushing him to the hospital, the Apostolic Pastor allegedly took him to his church at Agege where elders of the church advised him to take the corpse to the mortuary at the Lagos State University Teaching Hospital, LASUTH, Ikeja.
The Apostolic Pastor also lied to the authorities of LASUTH that the deceasd was his uncle and was 40 years old instead of 63.
A lawyer and brother of the deceased, Isaac A. Aina explained to P.M.News that the bereaved family got the news of the death of Pastor Okutuga a day after the incident.
The lawyer said he got a text message from someone informing him that his uncle who was until his death a senior pastor at the Zonal headquarters of the MFM located at 13, Olasimbo Street, Sabo, Onike, Iwaya area of Lagos, had been rushed to the Lagos State University Teaching Hospital (LASUTH) after he was badly hit by a car.
"I proceeded in company of my sister, Mrs. Folake Olowe and others to the hospital. On our arrival at the hospital we were further informed by Elder Adegbite of the Apostolic Church, Agege, that my uncle was not in LASUTH, but at the Apostolic Church Medical Centre. We rushed there and the pastors and elders informed us my uncle was dead and his body deposited at the mortuary."
Barrister Aina explained that immediately the news was broken, he rushed back to LASUTH and told the other family members.
He said when they got to the mortuary, they were told by the attendant that it was Adegbite who brought the deceased as his uncle.
Enraged by the incident and the role of Elder Adegbite, the family members informed the police who immediately got him arrested. The lawyer said Adegbite actually posed as someone who was trying to help rather than the actual suspect.
"My uncle was aged 63 and not 40 as claimed by the doctor's report, which also reported my brother's name as Folusho Okutuga instead of Funsho," Aina further said.
A police source confirmed the incident to P.M.News and added that the scene was actually visited by the law enforcement agents.
"We interviewed people around the junction where the accident occurred and it was confirmed that the incident happened at 10 a.m. but the family members were told it happened at 2 p.m." the police source said.
The Deputy Superintendent of Police DSP Margaret Okonkwo, D.T.O Man Centre Divisionconfirmed the incident and said the matter was being investigated.
—Dedeigbo Ayodeji

Load more