Benue State workers have concluded plans to begin a three-day warning strike from Wednesday to protest the inability of the Governor Gabriel Suswam-led administration to pay the N18,000 minimum wage.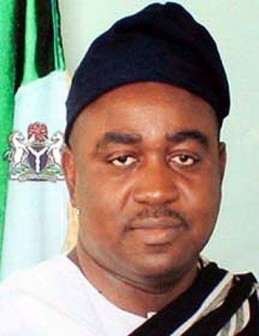 Negotiations between Nigeria Labour Congress, NLC, and the Benue State government ended in a deadlock last week after Labour told the governor in clear terms that the issue of the New National Minimum Wage (Act 2011) is a matter of law which has to be respected.
Labour had also during the meeting held at the Government House, Makurdi, lamented that the Benue state government seems to undermine the enabling law and understanding of congress in the ongoing negotiation.
In a press statement made available to P.M.NEWS in Makurdi, the state chapter of NLC said the strike is meant to draw the attention of Governor Suswam to the urgent need to pay the minimum wage and express their grievances over the manner the governor is handling the issue.
Governor Suswam had sometime had angered of labour when he said that even if labour go on strike for one year, his administration cannot pay the N18,000 minimum wage unless there is a corresponding increase in revenue from the Federation Account.
Suswam noted that currently the state spends about N2.1 billion on wages and with the N18,000 minimum wage, the wage bill would hit N4.2 billion.
Although the governor at a recent interactive session in the state maintained that the state government will pay the minimum wage, he added that the government would carry out staff audit to know the exact number of workers in the civil service as well as those who have reached retirement age and are still in service so that the state government can acede to the workers' demands.

Load more