Come 30 September, the eve of Nigeria's 51st independence celebration, the city of Abuja will be locked down as the Nigerian Tourism Development Corporation, NTDC, has concluded plans to host a first-of its-kind pre-independence concert.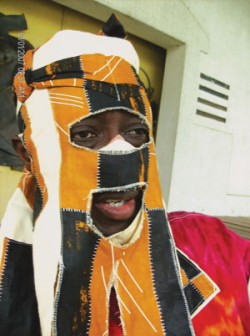 Scheduled for the Old Parade Ground, in Area 10, Abuja, the pre-independence concert meant to inculcate the spirit of patriotism and foster fast eroding unity among Nigerians, will feature top artistes such as Lagbaja, Sunny Neji, and D'Banj among others.
Speaking at media briefing in Lagos to unveiling the special gig, Otunba Olusegun Runsewe, the Director General, NTDC, stated that as the country attained 51 years of independence, the corporation intends to use the concert as a vehicle to bring back peace and stability that once existed among all tribes in the country and further boost the nation's quest for unity among the citizenry.
"We must use this independence celebration to reconnect all the citizenry and build up the cordial relationship that for ages existed between all the tribes in this country. And evidence has shown that the easiest way to unite all Nigerians is through sports and entertainment. That's why we have decided to host this concert to help heal all the wounds caused by disunity and insecurity," Runsewe explained.
He added that the concert, a free show, may enter the nation's calendar of pre-independence activities and therefore become a yearly affair. Revelers are expected to show their patriotic zeal by wearing green and white colour attires, which will qualify them to attend the show.
Prior to the show, the NTDC plans to visit some motherless babies home and hospitals with gifts to identify with the children and the sick.
Showbiz Trends learnt that apart from the four top artistes, the concert will also have on the bill top comedians and 12 A-list Nollywood stars will add colour to the occasion. The NTDC will also made available for consumption, 37 different dishes representing the best of each state of the federation and the Federal Capital Territory
—Funsho Arogundade

Load more