A pastor with the Christ Apostolic Church, Sango Ota, Ogun State, southwest Nigeria, Pastor S.O. Oladele has cried out to the Inspector-General of Police, Hafiz Ringim, and the Lagos Command Police Commissioner, Yakubu Alkali, to order a thorough investigation of the circumstances surrounding his missing daughter.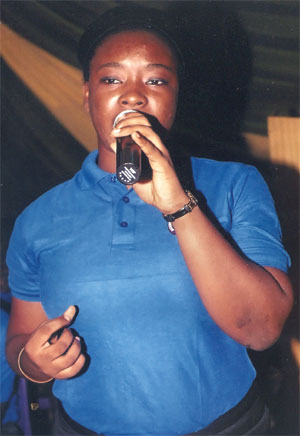 Oladele said his daughter, Esther Ifeoluwa, 20, was sent on an errand by her boss, Alhaji Luqmon Oseni on 2 September this year and she got missing in transit between her office at 3, Ogunyinka Street, near 7/8 bus stop, Airport Road and Ojota.
Narrating his ordeal to P.M.NEWS at his residence at 6, Taiwo Street, Mafoluku, Oshodi, Lagos, the pastor said: "I want the police boss to investigate Alhaji Luqmon Oseni. He sent my daughter to Ojota since 2 September and she is yet to return home since then. I am beginning to suspect a foul play as he has not shown any concern about her whereabouts."
He stated that when his daughter's phone was called, it was switched off.
"When I confronted Oseni about the whereabouts of my daughter, he said he did not see her. According to him, he actually sent her to Ojota to pick a parcel for him but she did not return to the office.
"I reported the matter to the police at Makinde Police Station the same day but I was surprised the man who is supposed to show concern about the fate of my daughter told the police that my daughter stole his money and escaped, an allegation the police believed.
"Not satisfied, I wrote a petition to the Criminal Investigation Bureau, Lagos State Police Command and they invited us. After writing his statement, the police released him on bail and till date nothing has come out of police investigation, just because I am a poor pastor."
Oladele appealed to the Inspector General of Police, and the Lagos police boss to use their good offices to compel their men to arrest Oseni and carry out a thorough investigation of the incident.
When contacted for comment in his office at Mafoluku, Oshodi, Alhaji Oseni admitted that he sent the missing girl, a computer operator, to Ojota to collect a parcel sent by an unidentified female customer from Warri in Delta State, but ever since then he has not set his eyes on her.
He denied using the girl for any ritual purpose as claimed by her parents.
"I employed the girl, Esther Oladele on 1 May, 2011 as a computer operator in my office. As duty demands, I sent her to Ojota to pick a parcel from a female client from Warri in Delta State, but she did not return to the office.
"After waiting till evening without seeing her, I went to Ojota to pick the parcel myself. Thereafter, I reported the matter at Makinde Police Division," Alhaji Oseni stated.
—Paul Iyoghojie