Former whizkid songstress, Tosin Jegede, has planned to donate a book to each of the pupils in Lagos State public primary schools in an effort to stamp out illiteracy in the society.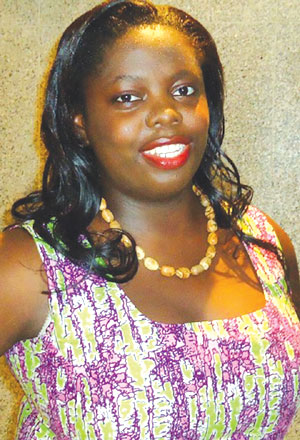 To achieve this, the Tosin Jegede Foundation under the One Child One Book project has been saddled with the responsibility of ensuring even distribution of the books in all the public primary schools in the state.
Speaking with journalists during a workshop for selected children at 2nd Avenue, Primary School, 24 Road, Festac Town, in Amuwo-Odofin Local Government Area of Lagos State, Jegede said the ratio of students to books in public schools stands at 20:1. She said the Tosin Jegede Foundation, a non-government organisation she has solely sponsored was ready to correct this anomaly.
She lamented that Nigeria has no rational funding to support the production and distribution of books or national book policy. Jegede said low level of literacy could hinter economic development of a country, as studies have shown.
She said her NGO was ready to complement the efforts of the Lagos State government by providing a book for a child in each of the public primary schools with the hope that this effort will help to achieve the desired goals.
She said the foundation was going to partner with sponsors to ensure the success of the project. Tosin Jegede therefore called on civil society groups, corporate organizations and charity groups to cooperate with her NGO to achieve its target of one child one book in each of the primary schools in the state.
The foundation also encourages Nigerian publishers and organisations who are involved child-friendly businesses to participate in the project.
She commended the Amuwo Odofin Local Government Area for its giant strides in the education sector in the last three years, adding that the council had achieved a milestone in the sphere of child education in the council area.
— Ekene Obidike