Pastor Olajide Ituah Ighodalo of Trinity House Church, whose second marriage to former Miss Lux, Ibidunni Ajayi, led to his expulsion from the Redeemed Christian Church of God in 2009, has warned his congregation not to waste money on him when he dies, saying that he will buy his own coffin.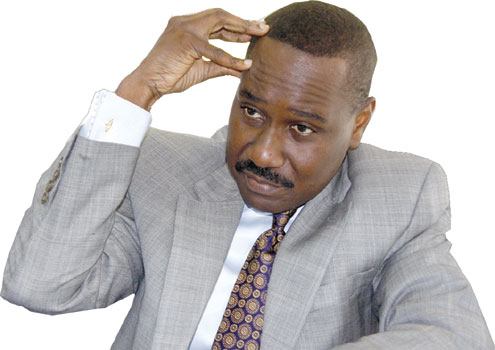 Ighodalo, who was preaching in Victoria Island, Lagos, Southwest Nigeria, on the theme 'the laws of life', said that money spent on the dead is a waste, adding that it must be spent on the needy.
"When I die," Ighodalo said, "the money you want to spend for my burial, use it to benefit the people who have no benefit in life. The dead is dead, and dead for good. Let him face Jesus.
"Keep my funeral simple, make it easy. Use the money you want to lavish on me to pay school fees for children who need it.
"In fact, I will even buy my own coffin. Don't buy Coca Cola for anybody, don't. I am serious about it. Let's do things in an efficient way. What you want to spend for me, don't wait until I die, give me the money now and let me enjoy now.
The 50-year old pastor and accountant warned his church members not to borrow money on his behalf once he is gone.
"Don't go and borrow money to do my burial. I don't need it. I will be dead then, use the money on those still alive.
"I can't understand why Nigerians will borrow money to celebrate burial; why they will sew clothes and drink champagne to celebrate burial. I can't just get it out of my system.
"Why do Nigerians close the street to celebrate a dead man. A dead man is dead. Bury him and move on," Ighodalo said.
The General Overseer of RCCG, Pastor Enoch Adeboye, was said to have asked Ighodalo to go in 2009 following his second marriage.
The Redeemed Church does not support remarriage, except when one's spouse is deceased.
He was earlier married to Lucy-Ann Summer, also a Chartered Accountant like himself, whom he divorced. He later got married to former Miss Lux, Ibidunni Ajayi in 2007.
His new church now has thousands of worshippers and runs two services every Sunday and a mid-week service on Wednesdays.
—Simon Ateba