The Action Congress of Nigeria (ACN) has said President Goodluck Jonathan got it all mixed up when he implied that his critics want him to rule with an iron fist, saying all that Nigerians are asking for is a president who is firm, decisive and responsive.
In a statement issued in Lagos on Tuesday by its National Publicity Secretary, Alhaji Lai Mohammed, the party said the comments credited to the President portrayed the him as being totally oblivious of what his compatriots want or being out of tune with the situation in the country.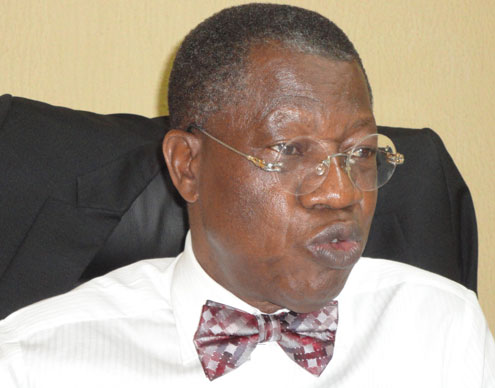 "For the avoidance of doubt, Mr. President, Nigerians are yearning for good and purposeful governance.
They want their leader to hearken to their yearnings by addressing, decisively, issues of security, against the background of rising violent crimes, including kidnapping and armed robbery, and deadly bombings by Boko Haram.
"They want their leader to act urgently in taking measures that will reverse the decay in infrastructure, especially roads; uplift the economy and raise the living standards of the people. Mr. President, it does not take a lion, dictator, or a pharaoh to do this," it said.
ACN said a President who is ready to dance to the tune of his party to clamp down on the opposition or thwart the Constitution just to achieve set objectives is far from being assertive; a President who vacillates when urgent actions are required is not decisive; and a President who carries on as if all is well when citizens are being daily tormented by the scarcity of kerosene, or who is ready to add to their burden by signing on to the removal of a nebulous petroleum subsidy is not responsive.
The party also expressed shock at the statement credited to the President, in which he insinuated that he is not appreciated at home when he is being praised by foreign leaders, especially President Barack Obama of the US.
"We sincerely hope that Mr. President was misquoted on this issue. When did cheeky praises from foreign leaders become the yardstick for measuring the success of a leader?
"The President of Africa's most populous nation and the largest black nation on earth should not be seen to be pandering to anyone. By that statement, President Jonathan has confirmed speculations that he is more interested in what foreign leaders think of him than the opinion of Nigerians who voted for him.
"This simply reinforces all the stories coming out from Wikileaks, that our elected and appointed officials troop to foreign embassies to sing like parrots, thus compromising the security of their country and putting their domestic and foreign policy in jeopardy," it said.
ACN advised President Jonathan to be more reflective and circumspect when making comments, especially during the kind of opportunity given to him last Sunday at the Church to reach out to his countrymen and women.
"Leaders are judged as much by what they do as by what they say. That's why they must eschew banality and superficiality when they talk," the party said.