Despite the arrest of the driver of the Volkswagen Jetta car used by the kidnappers of Miss Cleverline Brown, the Legal Officer of the Rivers State Road Transport Management Authority, TIMARIV, at about 9 p.m on Tuesday, September 27, along Ada George road, Port Harcourt, her abductors have contacted the family and demanded N150 million ransom.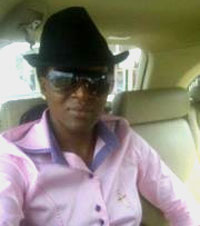 Though the whereabouts of the legal officer remain unknown, it was learnt that the abductors have made contact with the family and are demanding N150 million before setting the lady free.
P.M.NEWS contacts revealed this morning that government and security agencies are concerned because the Miss Brown is an asthmatic patient and has not had access to her drugs since her abduction.
Ben Ugwuegbulem, spokesman for the Rivers State Police Command, confirmed the incident.
"I can confirm that we got the information about her abduction. We have made some arrests. Our detectives have commenced full investigation into the incident."
TIMARIV as an agency has a terrible image problem among motorists and commuters in the Rivers State capital for its high-handedness on alleged traffic offenders.
Residents of the city have at various fora complained to Governor Chibuike Amaechi about the modus operandi of the agency.
It is not known if those who kidnapped the legal officer are on a vengeful mission or they are out to take a slice off the perceived rich reservoir of the agency in form of ransom.
Meanwhile, the interrogation of the driver of the Volkswagen Jetta car by the police has led to the arrest of one other person who is said to be helping the police on the trail of the kidnappers.
—Okafor Ofiebor/ Port Harcourt