The former Secretary to the Oyo State Government and current Chairman of Odu'a Investment Company Limited, Chief Sharafadeen Abiodun Alli was shot yesterday around 9:30pm by unidentified gunmen in Ibadan.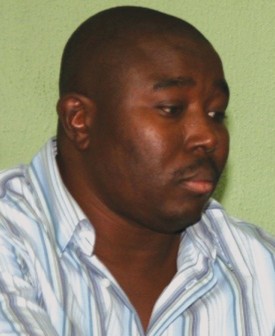 Safaradeen was said to have been shot in his car at Iyana Church, Iwo Road Area of Ibadan, capital of Oyo State.
Although his mission at Iyana church was not known, it was gathered that he has a political associate living in the area.
The injured politician is said to be responding to treatment at University College Hospital, UCH), Ibadan.
As at the time of filing this report, most Ibadan residents were not aware of the attack on him.
Even when P.M.NEWS made a call to his PA, he asked: "How and where did you hear this kind of information? Who told you? When did it happen? Okay, give me 30 minutes, I will get back to you. I want to go to his house right now to find out what happened."
About one hour later, he called back and said: "What you said is right. He was shot yesterday around 9:30 p.m. but he did not die. I have not seen him but if you can give me one hour, I will give you more details. Please don't ask further questions because I don't have details now. I just called you to confirm that what you heard is correct. By 1 p.m , I will tell you more about what really happened."
Reacting to the attack, the caretaker Chairman of Ibadan North West Local Government, Honourable Wasiu Olatubosun condemned the attempt on the life of Alli, saying that an attempt on somebody's life is wicked and ungodly.
Olatubosun who stated this in a telephone chat said that there is no reason why anyone would kill the chairman of Oodua Group.
"The Sarafadeen Alli I know is just a gentle and humble man. He cannot hurt a fly. Why would they want to kill him? This is a sad development."
He called for the strengthening of security in the country, adding that the beauty of a society is that anyone that commits an offence is apprehended and brought to book.
Alli played a significant role in making PDP to lose the governorship election to ACN in April.
Alli who knows all the rigging strategies of PDP moved at the last minute to frustrate all the efforts of PDP to rig the election in favour of the immediate past governor, Otunba Adebayo Alao-Akala.
Alli was also the Chief of Staff during the administration of Senator Rasheed Ladoja as a governor in Oyo State.
The astute politician who was a staunch member of the Peoples Democratic Party, PDP, defected to ACN early this year due to the crisis in PDP.
He disclosed at Mapo Hall where he defected to ACN with other members of PDP that "we have decided to leave PDP, a party that has people who are not committed to the welfare of people but only to their purses."
Alli belonged to the caucus of Senator Ladoja in PDP but later abandoned him because of his perceived rigidity towards political issue.
Barrister Alli formally assumed duty on Monday, 8 August, 2011 as the 19th Chairman of the Odu'a Investment Company Limited.
He was received on arrival by the Group Managing Director of the company, Mr. Adebayo Jimoh and he later met with the management staff of the company at the company's board room on 23rd floor of Cocoa House, the company's Group Headquarters.
Barrister Alli, representing Oyo State on the board of Odu'a, replaced Senator Brimmo Yemi Yusuf who recently bowed out as the chairman of the group.
Alli was Secretary to the Oyo State Government between May 2003 and April 2005 and served as the Chief of Staff to Oyo State Governor between April 2005 and May 2007.
—Gbenro Adesina/Ibadan