Ogun state governor, Sen. Ibikunle Amosun has declared that in spite of the perceived gloomy state of the nation 51 years after independence, there is still tremendous hope for transformation.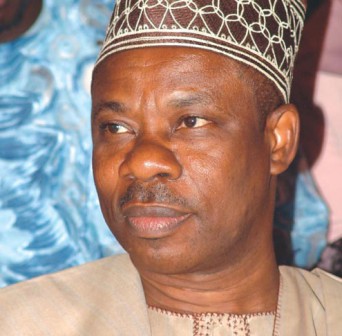 He urged the Federal Government to dialogue with the deadly Islamic sect, Boko Haram, saying that the group might have genuine grievances for causing crises in some parts of the country.
Amosun made this assertion while speaking with newsmen after observing today's Special Jumat prayer to mark the 51st independence anniversary of the country at the Central Mosque, Kobiti, Abeokuta, the Ogun state, capital, southwest Nigeria.
The governor observed that such hopes would come with dialogue, which would solve the myriads of socio-economic problems plaguing the country.
Amosun, while responding to question from our correspondent on if  there is any hope for Nigeria at 51, said "yes, we have tremendous hope. The only thing is that we need to dialogue in order to allow peace reign. Even if there are some things we fail to talk about, we should be able to at least sit down and dialogue.
"But, I think there are great things about Nigeria, 51 years are enough to begin to take the right step in transforming the country. For the country to great, Nigeria must be united and avoid what can cause disharmony."
Earlier in his address, the governor said that the country needed prayers to develop, asserting that, "Nigeria has enough to develop at 51. I want to urge the Federal Government to placate Boko Haram through dialogue as they may have genuine reasons for their actions.
"I believe dialogue is the only solution to the Boko Haram problem."
Meanwhile, the Speaker of the Ogun State House of Assembly, Rt. Hon.(Prince) Surajudeen Ishola Adekunbi has enjoined Nigerians to forge a united front in tackling the various challenges confronting the nation and threatening its corporate existence.
In his message to commemorate the independence anniversary, Adekunbi assured that the nation would overcome its present travails, emerge stronger and remain a more united and indivisible entity.
By Abiodun Onafuye/Abeokuta