Host of the popular TV show, Nnena and Friends, Miss Olukunga Olayinka, has been honoured with the Lagos State University (LASU) Ambassador Award.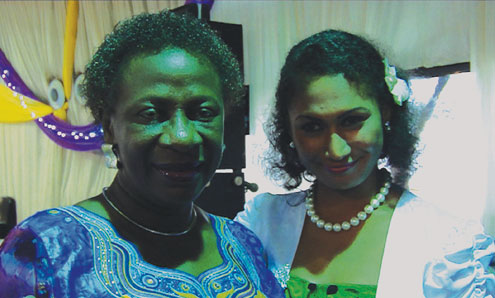 The occasion was the Lagos State University Students' Union Award Dinner 2011, which took place at Balmoral Hall Oregun, Ikeja, Lagos.
President, the students' union, Olayiwola Adebayo, said: "We have so many stars and other people of repute in LASU, but what stands Nnena out is her ability to impact the African child in a remarkable manner. What she is doing is not easy. Her award is on merit and she deserves it."
Responding, Nnena said "I feel great. It feels wonderful. I'm excited because this award is an inspiration for every child to persevere in being the best in whatever they do. Nnena and Friends is here to stay to assist the Nigerian and African child realise his or her dreams and potential."
Nnena is a model, actress, singer and great lover of children, while Nnena and Friends has become a household name in providing dedicated commitment to children and teen development through entertainment.
The show is one of Wale Adenuga Productions' ingenious creations.