The Managing Director of the Federal Airports Authority of Nigeria, FAAN, Mr. Richard Aisuebeogun, his counterpart at the Nigerian Airspace Management Agency, NAMA, Mr. Ibrahim Auyo and the Rector of the Nigerian College of Aviation Technology, NCAT, Captain Adebayo Araba, have been sacked by President Goodluck Jonathan.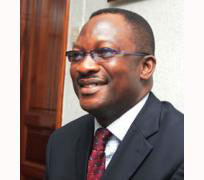 Their sack was contained in a statement signed by the Permanent Secretary, Ministry of Aviation. They have been directed to hand over to their successors immediately.
The government said that President Jonathan approved the disengagement of the three aviation chiefs 'in line with the government's transformation agenda.'
Stakeholders in the aviation industry, however, believe that the men were sacked for incompetence.
FAAN is now headed by Mr. George Uriesi, an ardent critic of the former MD, who was until his appointment the Director of Operations in FAAN.
The new Managing Director of NAMA is Mr. Nnamdi Udoh, an engineer, who was until his appointment the Director of Engineering and Electronics at NAMA, while NCAT will be headed by the first Nigerian female pilot, Mrs. Chinyere Kalu.
The Director General of the Nigerian Civil Aviation Authority, NCAA, Dr. Harold Demuren, survived the sack.
As the new aviation chiefs take over from their predecessors, myriadsof gargantuan challenges await them.
By Simon Ateba