Popular entertainer, Charles Oputa, better known as Charly Boy and rave singer, Tiwa Savage, have joined the train of Nigerian Idols, a television reality show, both as co-judge and co-host respectively as the second season begins.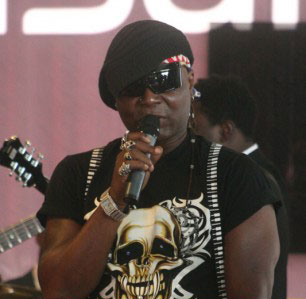 Following the electrifying first season that saw the crowning of Yeka Onka, as the first ever Nigerian Idol, the two entertainers, alongside popular Vee Jay, Ill Rhymz, has been brought on board to revamp the growing music talent hunt show in search for Nigeria's next solo superstar.
This was announced at a media and VIP launch held on 28 September at the Oriental Hotel, Lagos, with Charly Boy joining the panel of judges that retained soul diva Yinka Davies and Jeffrey Daniels, a member of the legendary American band, Shalamar. Charly Boy replaces Audu Maikori, CEO of Chocolate City, who was on the panel of judges for Season One.
"Nigerian Idol will be an even more exciting television experience this season. We are committed to ensuring that the standards from the past show – in terms of content, production and interactivity are surpassed this time around. This is Idol – it's the real deal," said Rotimi Pedro, executive producer and CEO, Optima Media Group, OMG, owner of the franchise.
There are only winners on Nigerian Idols this season as lead sponsor Etisalat will give premium prizers not just to the winner, but others from the Top Ten. The grand winner of the show takes home prizes valued at $100,000, which includes a management deal, a prize money of N2.5 million, a Galaxy Tab, Blackberry, iPod and a car.
The first runner up gets N1.5 million, a Galaxy Tab, Blackberry and iPod; while the second runner-up will receive N1million, a Galaxy Tab, a Blackberry and an iPod. Finalists from 4th to 10th place also receive each, N100,000, a Galaxy Tab, a Blackberry and an iPod.