The Lagos State Commissioner of Police, Yakubu Alkali has warned that his men should not demand money from suspects for bail because granting of bail is free of charge.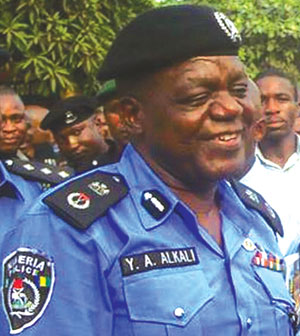 He advised Lagosians to report any police officer who demands money for bail for displinary action.
Alkali explained that a suspect can be granted bail free of charge if such a suspect could provide a credible person that will stand for him as surety before his case is taken to court.
He stated this at the weekend in Lagos during the graduation ceremony of participants in a training on the rights of the citizens organised by a non governmental organisation, Crime Victims Foundation of Nigeria, CRIVIFON.
Speaking at the occasion, through the State Police Public Relations Officer, DSP Samuel Jinadu, the CP said the era of collecting money for bail was over and warned police officers in the state to desist from such act.
He noted that the public has certain rights and obligations at the police stations and the police were expected to treat the citizens in a civilised manner.
He added that the police should be treated with respect as well because they have their rights and obligations in dealing with citizens while performing their lawful duties.
The training was organised by CRIVIFON to educate Nigerians on their rights while facing challenges at the police stations.
The Managing Director of CRIVIFON, Barrister Gloria Egbuji, said that the organisation was founded to educate the Nigerian police and the citizens on their rights and obligations while working towards a better society.
She said "we can build a better society if all the stakeholders know their rights and responsibility in the society."
Egbuji said that the group had so far trained at least 5,000 police officers who are now working at various police stations at human rights desks in the state.
She said, while educating the police on how to treat citizens at the station, it was also proper to educate the citizens of their rights and for them to know how to relate with the police.
At least 31graduands received certitificates and distiguished Nigerians were given awards.
—Cyriacus Izuekwe