The entertainment industry has become intensely competitive as ladies have almost taken over from men. The universal aphorism that "what a man can do, a woman can do better" seems to be playing out in the comedy circuit now.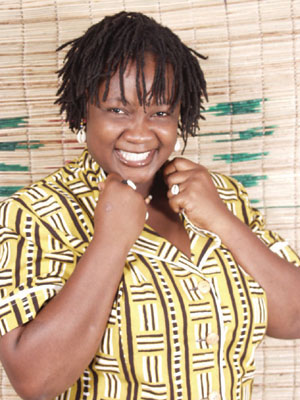 Ladies such as Mandy Uzonitsha, Princess Damilola Adekoya, Helen Paul, and Olufunke Bose Ogunboye have almost taken over from the men in the field.
Mandy Uzonitsha, a Political Science degree holder who claims to be the first female comedian in Nigeria because she was the first to do stand up comedy. She started out in the Charly Boy show in 1992 and she has won several awards in the industry. She sees comedy as an in-born trait which nobody can study as a course in school. When she started with Charley Boy, she was then anchoring the Candid Camera segment of the show where she cracked ribs and never knew it would become her profession.
Princess Damilola Adekoya popularly known as Princess, who is considered the funniest woman in Nigeria, studied Electrical Electronics Engineering at Federal Polytechnic, Ilaro, Ogun State, where she obtained her OND and later went to UNILAG to study Creative Arts.
Princess' comedy career started while she was still working with Cypress and was encouraged by Mr. Wale Adenuga, producer of Super Story to go fully into comedy which has brought her fame and influence.
Helen Paul, a.k.a Tatafo, is also a highly rated comedian. Her journey into the entertainment industry started when she worked at Eko Reelmix Studios as a front desk manager.
Helen never knew she would be a comedian until she followed her friends to a party and the comedians didn't show up. She was encouraged by her friends to take over and that was it. She has not looked back since then.
Tatafo has worked with various media outfits such as LTV 8, Africa Magic Channel 114's Jara among others. Throught her programme on Radio Continental 102.3FM where she is known as Tatafo with the voice of a little kid who addresses societal issues, she has hurled herself to the limelight and has made her gather fans around the world. She has also featured in several music projects with P-Square, Yinka Davies, etc. She has also acted in several movies like The Return of Jenifa, among others.
Olufunke Bose Ogunboye (Lepacious Bose) who named herself the opposite of her size has been in the comedy circuit since 1995 when she was at the University of Ibadan with a group called Lafomania Organization. The lawyer cum comedian broke into the limelight at the 2006 edition of Night of a Thousand Laughs after which she had several offers from Laugh and Rock, Accra Ghana, an independence anniversary show put together by Opa Williams amongst others. Aside comedy, she's also into catering business and management business called Events Etal.
—Ayodele Lawal