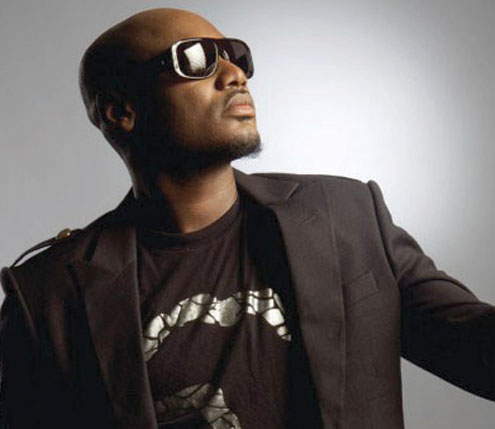 Nigeria's pop star, Tu Face Idibia says he will be performing in London's O2 Arena on 6 November. He announced this today on Twitter, urging his fans to get spiritual.
Winner of many international awards, Tu Face's major breakthrough as a musician came in 1996, when he relocated to Lagos and joined up with his ex-IMT and ex-Mount Saint Gabriel's mate BlackFace to form Plantashun Boyz.
He started calling himself "2Face" in 1996. "The name to me just refers to the outside and inside: when you first see me you see the outside but when you get to know me, you see the inside," he said in an interview with the BBC.
His award winning hit track "African Queen" was used as the sound track of the 2006 comedy film, Phat Girlz. This made him even more recognised internationally.
The Plantashun Boyz came together briefly in 2007 to record an album which they titled 'Plan B'.
He also released a promotion album in 2008 which has spawned a hit, "Enter the Place", which was written by Churks though one of his least successful hits ever, did well in some charts. The promo CD is said to have faced distribution and sales problems, going unnoticed in some areas of the country. It has led to the shift of the release date of the album from 2008 to 2009 instead of the proposed release date announced in 2007. Tuface recently released two lead off singles from the international version of his Unstoppable album and is the first Nigerian artist to have an appropriately priced international album.He is also reported to have recorded a single with Mary J. Blige
In 2010 with his Unstoppable Album(The Intl. Edition) he won 2 awards at the 2010 SMVA, He also won the Channel O Most Gifted Western African and the MTV African Music Awards (Best Male and Artist of the year) making him the most successful pop singer in Africa. He is the lead vocalist of the Sony All African 08 Project alongside 7 other stars across Africa recording their first singles with R.Kelly and Prince Lee titled "Hands Across the World". He was also known for his narrow escapes from death, he had close shave with death three times, at different locations and times, including gun shots.
Aside from running his own record label known as Hypertek after leaving Kennis Music, the artist has established the Tuface Idibia Foundation, which is into charity. In December 2010, the foundation collaborated with the Hands Project International for an Aids charity dinner. His show held at the expo center was the best of its kind, as it featured all the notable Nigerian artists, particularly 9ice, D'banj and P-Square.
Tuface is known for the many children which he fathered with multiple women ranging from Pero Adeniyi(a pair of twin boys and a girl) to Sumbo(two boys) to Annie Macaulay(a girl)With biography published in Wikipedia.