When the Training and Grooming session of soar away reality television show, Next Movie Star, begins this weekend, tested thespian, Yemi Solade, and accomplished Nollywood producer, Chico Ejiro are two of the facilitators that would be visiting the contestants in camp to share their wealth of knowledge.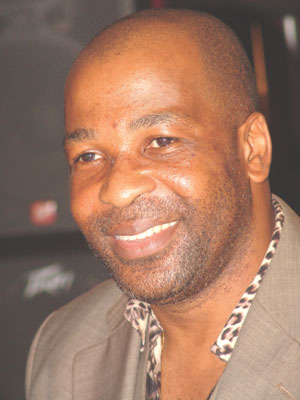 According to the executive producer, Sola Fajobi, "Yemi Solade and Chico Ejiro are two Nollywood practitioners with enviable antecedents and a trove of successful movies to their names. The idea as we do yearly, is to have them impact on the contestants. While Solade would take the contestants through the rudiments of acting, Ejiro will provide the acting wannabes insight into the essentials needed to make a success in acting nay Nollywood."
Fajobi says further that other facilitators at the Training and Grooming, which is the preparatory stage prior to the show proper, will include individuals whose expertise and experience in relevant fields in dance, fashion and lifestyle, and media will make this year's edition worthwhile, and the contestants more rounded entertainers. At the end of the 10-day training and grooming programme, 16 out of the 24 contestants would then be selected and led to the Next Movie Star house to prove their acting skills to the world. They also stand to win the ultimate prize of a brand new car, cash prizes and juicy movie contracts.
Last week, 24 ambitious and promising contestants were shortlisted from the horde that thronged the NMS auditions ground in Lagos to actualise their acting aspirations. But their selection is not a guarantee that they would be on the show which is reputed for its consistency since inception in 2005 and for its high turnover of reputable showbiz stars in Nigeria today.
According to Solade, who was also one of the judges during the auditions, "the contestants were unbelievably awesome during the auditions, so much that at some point, it was difficult to lay some of them off, but we just had to make our decisions. This set is battle-ready and the 16 housemates that will make it into the house will prove a fantastic team."
Speaking on the 2011 edition of the show, Fajobi said: "this year's contestants have been amazing. We are looking forward to extraordinary performances from the final 16 candidates."
Themed "Galaxy of Stars", this year's NMS will be broadcast on all major television stations across the country.