Again, hearing of the substantive matter in the suit filed by ousted President of the Court of Appeal, Justice Ayo Isa Salami, failed to hold on Tuesday as scheduled following the request by his lawyer, Chief Akin Olujinmi, for time to respond to a fresh application brought by one of the respondents whose names were erroneously misspelled in the court papers.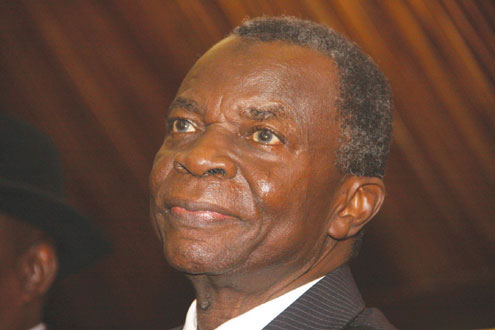 The respondent, Justice Edozie Dennis was erroneously presented in the court documents as Justice Edozie Dominic as the 6th Respondent. The implication of this error is that the right person was not before the court and requires an amendment of all the processes filed before the court where this error occurred.
However, before adjourning the proceedings to Tuesday 6th December, the court ruled that all the preliminary objections filed by all the respondents be consolidated and indicated that it will hear the consolidated preliminary objections first before hearing the other motions pending before the court.
Apart from the preliminary objections, other motions pending before the court are the one filed by the ousted Court of Appeal President, Justice Salami, and another filed by the National Judicial Council, NJC, seeking to make Mr. Rotimi Akeredolu, a senior advocate of Nigeria and Principal Partner of Olujinmi, Akeredolu & Co, the Chambers representing Justice Salami as one of the respondents on the basis that he is also a member of the NJC.
Justice Salami's motion which the court had decided to entertain only after dealing with the jurisdictional issues raised in the consolidated preliminary objections, the embattled jurist is seeking to set aside all the actions taken by the NJC during the pendency of his suit. These include his forceful removal from office and retirement from service.
The presiding judge, Justice Donatus Okorowo, also called on parties in the matter to use the opportunity of the adjournment to file and exchange all outstanding processes so as to make progress on the next adjourned date.
—Nnamdi Felix / Abuja