For about 16 months that former chairman of the Peoples Democratic Party, PDP, and one time chairman of Board of Directors of Nigerian Ports Authority, NPA, Chief Olabode Ibiyinka George was in Kirikiri Prison serving his two-year jail sentence for fraud, his mother was made to believe he travelled overseas.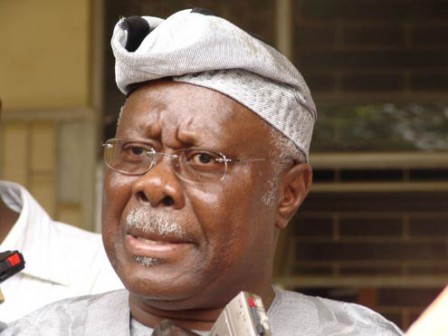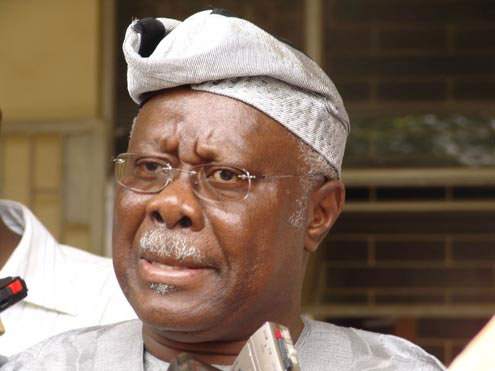 This startling revelation was made by George himself in an interview published in the Daily Sun newspaper today.
The former PDP stalwart said: "You know the big problem was how would I explain to my mother? My siblings shielded it from her. They never allowed her to know.
"She wouldn't see newspapers. They removed television, radio from her. They told the people in the church not to commiserate with her. But the day before we left prison, I told my sister that mum must come to church."
George, who is the only male child of his aged mother, instructed his sister to let the cat out of the bag at the church by informing her that "What happened to Herbert Macaulay when he was incarcerated in Calabar Prison happened to your son. He did not travelled as we have told you."
The retired Navy Commodore likened his imprisonment to that of frontline nationalist and politician, Herbert Macaulay who was jailed for sedition and served his sentence in Calabar Prison.
He insisted that he did nothing wrong. George said inflation and splitting of contract for which he was convicted have remained the order of the day among serving public officials till today.
"What they accused us of, contravening the guidelines on contract is still what they are doing till this hour," George said adding, "that's why Oyewole sent us to prison and Ogunbiyi sanctioned it."
Speaking on his relationship with former president, Chief Olusegun Obasanjo, George repeated his earlier stand saying, "I leave Baba to his conscience and to the Almighty God." He refused to make further comments.
Asked if he would vie for any position at the forthcoming national convention of the PDP in January, George parried the question by saying that he has resolved to remain a loyal and committed member of the PDP.