Toyota Nigeria Limited, TNL, has demonstrated its resolve to combat the usage of fake auto spare parts in the country as the authorities took their concern to the recently concluded Abuja Motorfair.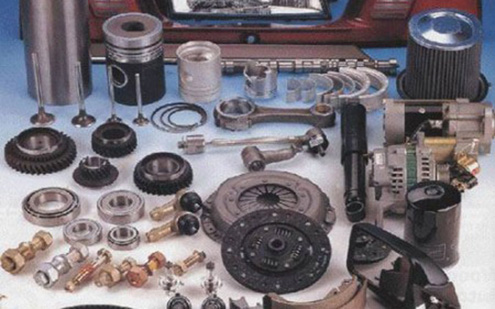 The company maintained that it is a collective war that must be won for the protection of car users.  The 14-year-old Japanese brand dealership's employees took time to explain the differences between genuine and fake Toyota spare parts, the dangers it portend and the need to avoid  patronizing outlets outside the ones approved  by TNL.
The platform was also used to caution Toyota customers and potential customers to ensure that they buy genuine spare parts from Toyota Nigeria's authorised service shops across the country.
At a seminar put together by the motoring press early this year in Lagos, the Chairman, Toyota Nigeria Limited,  Michael Ade Ojo, expressed discomfort over the proliferation of  fake auto parts.
He explained that people in some Asian countries, who are experts in imitating Toyota spare parts, produce various spare parts and export them to other countries.
"Upon delivery, the syndicates hide inside their different assembly plants to box the fake spare parts and later export them to various countries of the world. Today, these imitated spare parts look exactly the same as the original with the bold inscription 'Made in Japan' printed on them."
He observed that the use of fake spare parts could result in short life span of engines due to wear, frequent visits to mechanic workshops, high maintenance cost, uncomfortable driving condition, unguaranteed safety and security of commuting passengers.
To stem the tide of fake parts the TNL chairman said his company instituted an annual anti-counterfeit campaign with the theme: One Little Mistake, Big Trouble.
At the fair ground,  Toyota Nigeria Limited occupied the most strategic part of the display ground standing conspicuously tall among other auto brands with its giant tent, resplendent in its corporate colors, and provided refuge for visitors when it rained while the fair lasted.