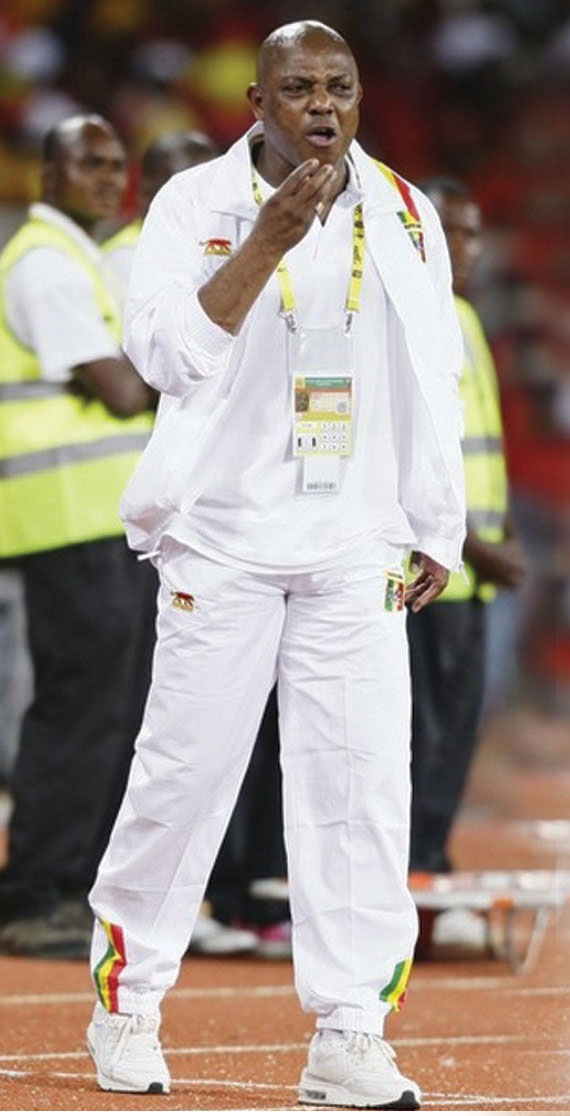 Chief Coach of Nigeria's Super Eagles, Stephen Keshi, has said he has been shocked that the senior national team no longer command the total support of the whole country.
Keshi, who last month succeeded Samson Siasia as Eagles' coach, said he has now discovered that some people even wish the national team to fail.
"I was national team skipper for 14 years and in all these years that I played for the Eagles, there was no division or doubt about the support we got," Keshi told MTNFootball.com.
"Since I returned to the country to take over the team, I have noticed that some people don't want us to succeed as a team. This is not good."
However, the Eagles handler refused to further identify the people who are against the team.
Keshi said he is comfortable working with the target of guiding Nigeria to the quarterfinals of the 2014 World Cup.
"The target is the quarterfinals. My own personal target may be higher. Why not the final? But we will take everything a step at a time," he said.
He also disclosed that his three favoured formations are 4-4-2, 4-3-3 and 4-4-1-1 and would need players to now play the 4-4-1-1.
The former Togo and Mali coach is presently with the country's Olympic team in Morocco for the final qualifiers for London 2011 but he is expected back after the competition to set up the foundation of his team with players from the Nigeria Premier League.
The Nigeria Football Federation (NFF) would want at least three players from the domestic league in the Eagles starting XI henceforth.
Nigeria will in the first half of next year face Rwanda in a two-legged qualifier for the 2013 Africa Cup of Nations to be hosted by South Africa.
The Eagles are also drawn in a qualifying section for the 2014 World Cup that also has Kenya, Malawi and Namibia.
They host Namibia in their opening qualifier on 1 June, 2012.