President Goodluck Ebele Jonathan and Babatunde Raji Fashola, governor of Lagos state, have both expressed their condolence on the death of Chief Chukwemeka Odumegwu Ojukwu in the United Kingdom.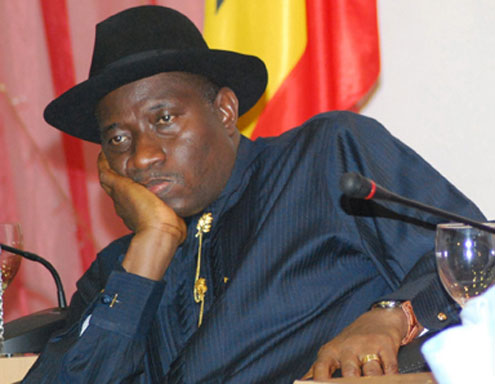 President Jonathan urged Ojukwu's family, the government and people of his home state, Anambra, the entire Igbo people of Nigeria and his friends, associates and followers across the country to be comforted by the knowledge that Chief Ojukwu lived a most fulfilled life. Ojukwu, he said, also left behind a record of very notable contributions to the evolution of modern Nigeria which will assure his place in the history of the country.
President Jonathan said Ojukwu's immense love for his people, justice, equity and fairness forced him into the leading role he played in the Nigerian civil war and his embracing reconciliation after the war.
On his part, Lagos State Governor, Mr Babatunde Fashola (SAN) described the death Ikemba of Nnewi, Chief Odumegwu Ojukwu as a big loss to him personally and to Nigerians generally.
Governor Fashola who expressed his condolences in an interview with newsmen at Lagos House, Marina said; "Though, we knew his health has been poor, one still expected a miracle from somebody whose image was as large as who he was as the Ikemba of Nnewi".
."We are very sorry to see him go. We will miss him and I think that in the fullness of time, history will accord him his right place in the annals of the development of this great nation", Governor Fashola added.
The Lagos State Governor on behalf of the government and people of Lagos State expressed his very sincere condolences to the Ojukwu family, to the people of Nnewi, the government and people of Anambra and the Igbo nation at large.
"This is also a personal loss for the Fashola family because he was a close childhood friend of my uncle; he was a very frequent visitor to our house in his younger days. I am told in Isalegangan".
By Oluokun Ayorinde