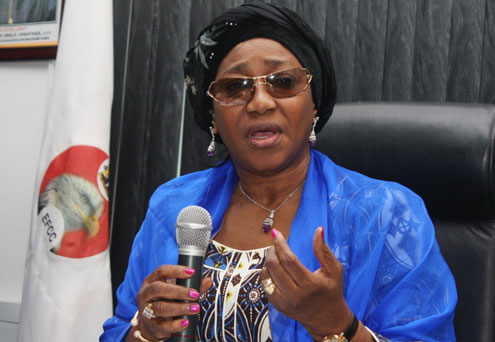 Acting Chairman of the Economic and Financial Crimes Commission, EFCC, Mr. Ibrahim Lamorde on Monday,  November 28th, 2011, charged all staff of the Commission to brace up for  fresh and greater challenges in the arduous task of combating graft .
He gave this charge at the handover ceremony which held at the corporate headquarters of the Commission in Abuja .
According to him, staff of the Commission would be required to acquit themselves more on professionalism, integrity and ethical conduct.
"The challenges that stare us in the face are enormous and I want to solicit the support of everyone in the discharge of the onerous task thrust on my shoulders by Mr. President.  I will be making more demand of every staff of EFCC, far more demand of professionalism, integrity and ethical conduct than had ever been made of each and every one of us and I will not accept any excuse whatsoever for failure", he said.
He commended the out gone   Chairman of the EFCC, Mrs. Farida Waziri for contributing her own quota to building the EFCC.
He promised to make public his plans and programmes for the anti-corruption fight as soon as possible.
In her remark, former EFCC Chairman, Mrs Farida Waziri itemized some of her achievements to include building an institution that will stand the test of time and properly motivating staff and encouraging Nigerians to take ownership of the fight against corruption.
She expressed delight with the upgrade of the Training and Research Institute and the commencement of work at the EFCC permanent office complex in Abuja .
The former Chairman affirmed the credibility and competence of the new Chairman and expressed confidence that the Commission will continue to fulfil the expectations of Nigerians in the fight against economic and financial crimes.
The handover ceremony was attended by the Secretary to the Commission, Mr. Emmanuel Akomaye; Directors and Heads of Unit of the EFCC.