The first set of Verve promo winners were presented on 24 November at the Interswitch head office, Oko Awo Street, Victoria Island, Lagos. A total of 34 winners emerged from the first draw that was conducted randomly across the country.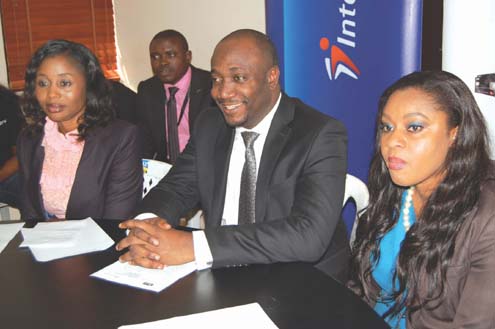 With the commencement of the Verve National Consumer promo, cardholders and users of the Automated Teller Machine, ATM, in Nigeria stand a chance to win gift items while using their cards. A Verve user qualifies for the draws by activating their cards or using an existing card five times.
Interswitch is working with the banks to push the card usage through the Verve promo, which rewards cardholders who renew their cards or use the same on ATM, PoS, web and mobile across the country. There are over 800,000 items to be won by cardholders.  The items include generators, 32" LCD television, iPads, BlackBerry smart phones, deep freezers and instant items such as branded T-shirts, MP3, flash drive and more.
Director of Payment and Business Expansion, Interswitch, Mr. Charles Ifedi, said at the weekend that the ongoing Verve promo would play a major role in the upsurge in ATM cards in circulation.
According to him, on weekly basis, hundreds of thousands of Nigerians are registering at the bank branches to obtain Verve cards. He explained that the rationale behind this, aside from giving the cardholders the opportunity to participate in the promo and the protection Verve offers cardholders against any form of electronic fraud, "Verve is also the only card that gives cardholders more value."
The introduction of the cashless society policy by the Central Bank of Nigeria (CBN) is also encouraging bank customers to pick up Verve cards as soon as they open their bank accounts. Verve promo would assist the CBN policy, as the promo is encouraging non-cardholders to embrace card usage while urging the existing cardholders to use the card more for payment of goods and services across several touch points such as ATM and PoS
The apex bank has set in motion steps to encourage the banking public to use electronic payment solutions such as automated teller machines, PoS terminals, web banking, telephone banking and mobile money transfer to reduce cash in circulation. The first phase of the policy would commence in Lagos in January 2012.