The Federal Ministry of Transport (FMOT) has commended the Akwa Ibom State government for hosting the 11th National Council on Transport (NCT).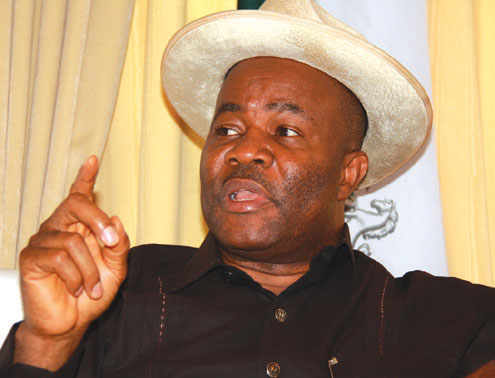 Speaking at the opening ceremony on Tuesday in Uyo, the Permanent Secretary, Mr Nebolisa Emodi, said the council shopped for suitable replacement when it was clear that the state nominated to host the year's event could not do it.
"You may recall that the council, at its meeting in 2010 in Minna, granted the request of one the states to hold the 2011 NCT.
"However, in the course of the year, the state in question was unable to meet the hosting obligation and the ministry had to shop for a suitable replacement.
"We, therefore, commend Gov. Godswill Akpabio of Akwa Ibom and the good people of the state for graciously agreeing to host the council," he said.
Emodi, who commended the choice of the theme of council, "Partnership for Sustainable Development of Multi- Model, Integrated Transportation Infrastructure for National Transformation", however, added that the event was behind schedule.
"Although we are starting late, it is better late than never.
"We hope that the council will be able to take stock, discuss the relevant issues and make appropriate recommendations for it to deliberate on."
In his welcome address, the Akwa Ibom State Commissioner for Transport, Mr Ekpenyong Ntekim, said the hosting of the event few months after the creation of the ministry was a personal honour to Akwa Ibom people and opportunity to benefit from shared experiences from stakeholders in the sub-sector.
"This is important to us, since the development of world class inter-model transport system is fundamental to the state's vision of economic transformation, which is tailored toward global competitiveness," he said.
He said the annual NCT meeting is a platform for mobilising some of the country's best intellectual resources "so as to find a lasting solution to our numerous transport development challenges."