As part of strategies to bring its operations closer to more Nigerians, The Honda Place (THP), authorised distributors of Honda range of automobiles has opened an outlet in Ibadan, Oyo State, to cater for the sales and aftersales demands of prospective and existing customers within the metropolis and its environs in the southwest.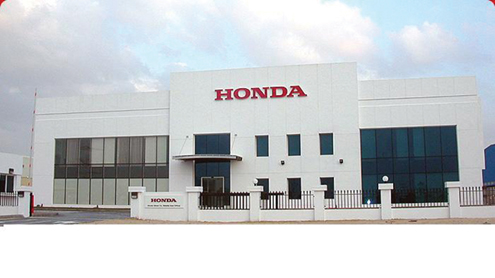 According to the Group General Manager, in charge of aftersales, Mr. Vasant Rele, THP subsidiary in Ibadan was critical to the growing profile of Honda automobiles in Nigeria. At a ceremony to unveil the Ibadan office recently, Rele said: "The southwest Nigeria market was until recently a buyers' market but with the growing profile of the Honda brand, we were compelled to take our services closer to our customers and prospective ones, which to us means, adding more value to the Honda brand."
He added that the significance of aftersales in the life cycle of an automobile cannot be overemphasised, urging motorists especially Honda customers to adhere strictly to manufacturers' service schedule in order to maximise the value of their vehicles.
Situated on 250sqm along Ring Road, Ibadan, the workshop has capacity for 20 cars per day and is equipped with (3D) three-dimensional wheel alignment and balancing machines with other facilities for speedy service as well as general body repairs. Rele stated that a spray booth would be installed soon. Also speaking at the event, Sales and Marketing Director, The Honda Place, Mr. Deepak Daryanani, said: "We aim to be the best in West Africa in terms of service delivery, and we wouldn't stop at making our workshop a one-stop centre for all Honda needs." Deepak said the new facility was one among several other workshops including Victoria Island, Apapa, Ijesha, Abuja, Port Harcourt, Ibadan, Kano and Calabar, adding that plans were underway to commission service centres in Enugu, Borno and Sokoto states.