Nigeria's U-23 Eagles walk tightrope as they take on Algeria in their last group match of the ongoing African Olympic Championship with prayers that God should give them a victory in the tie while Senegal lose against Morocco in their match tonight.
The destiny of the Nigerian team is no longer in the hands of the coaches and players of the U-23 Eagles in the match scheduled for 8p.m. Nigeria's victory in the tie means nothing  if Senegal scale the hurdles of the Moroccans in their encounter.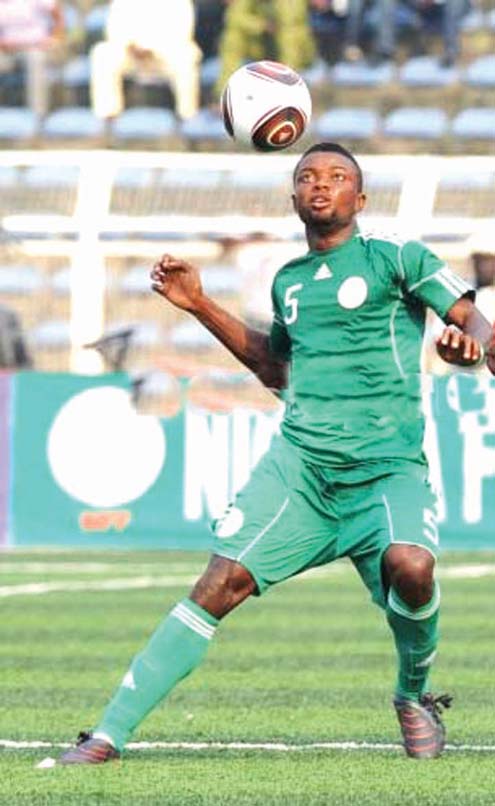 But former Nigerian international, Felix Owolabi, told Austin Eguavoen that they should forget their ambition of playing in the semi finals of the championship because they have lost the chance after losing to Morocco and Senegal in their first and second matches of the group respectively.
Owolabi said though miracle can see them through, the Nigerian team should not bring God to an issue which they would have managed in the last two matches they played.
"It is a shame that we find ourselves in this situation. We played badly in the two previous matches and I doubt if they will beat Algeria in tonight's game. The performance of our players was very bad. I believe whatever happens in today's match is what we deserve," he said.
The former 3SC of Ibadan star blasted the players for their poor showing, saying that he was disappointed with what they played against Senegal
"We went to Morocco with average players. Our players played as if nothing is at stake. That is why it will take the grace of God for Nigeria to qualify for the semi final," said Owolabi, who charged Nigeria Football Federation, NFF, to focus on the local league to save the game from its dwindling fortune.
— Taiwo Adelu & Sunday Akintoye