Leading telecoms operator, Airtel Networks Limited, has invested over $600million in the past one year to expand its capacity and enhance the robustness of its network in pursuit of world class Quality of Service (QoS).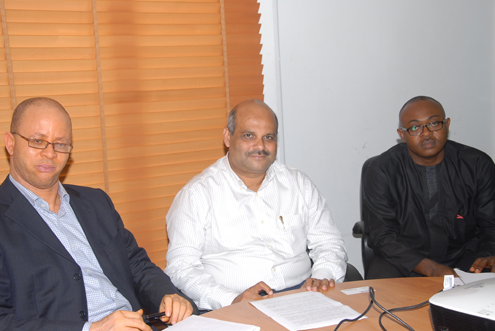 The company's Chief Operating Officer and Executive Director, Mr. Deepak Srivastava, announced the investment during a visit by some telecoms journalists to Airtel's new Green-Site in Lekki, Lagos.
At a brief parley after the media tour, Srivastava said Airtel recently announced a landmark deal with Ericsson to upgrade 250 diesel powered stations in Nigeria to Green-sites, an initiative designed to enable the company harness solar energy to operate its base stations.
According to the Chief Operating Officer, the Green-Sites will contribute to a considerable reduction of CO2 emissions and prevent network outages associated with inconsistent power supply.
Srivastava regretted that non-availability of regular grid power supply to sites across the country is responsible for over 70% of down time resulting in poor QoS, adding that the Green-Sites would help to address this critical challenge.
He hinted that the company was exploring other options including a partnership with the World Bank to address the nagging issue of power supply especially to the remote communities.
"Even as we pursue the Green-Site solution", he revealed "Airtel has in the last six months installed dual generating sets in 200 sites and installed high back up batteries in 600 sites, noting that an additional high capacity back-up batteries and 500 new generating sets are to be deployed by March 2012".
He lamented that in some other countries, operators are concerned with managing customer experience rather than keeping the sites up as is the case in Nigeria, where power outages, fibre cut and community issues have combined to undermine the integrity of the network quality.
Mr. Srivastava, who was accompanied by Chief Technical Officer, Awadhesh Kumar Kalia; Regulatory Director, Osondu Nwokoro and Corporate Communications and CSR Director, Emeka Oparah, disclosed that Airtel has, in the last one year, continued to make significant CAPEX (capital expenditure) investment towards improving network quality and has embarked on specific initiatives to expand its network coverage.
He said, "Airtel has invested heavily on site rollout, power improvement projects, fibre roll-out, microwave replacement, technical engineering, network capacity enhancement and adaptive multiple rate".
He added that Airtel has built over 500 additional sites in the last six months and intends to complete an additional 1,000 sites by March 2012.
On the company's fibre rollout initiative, the Chief Officer hinted that Airtel had commenced a drive to aggressively grow its existing 4500km of fibre by 1800km, giving a total of 6,300km by March 2012 to provide alternate and multipath redundancy and additional trunk capacity, hinting that this will reduce the impact of fibre cuts on network availability.
On microwave replacement, network capacity and technical engineering, Srivastava revealed that Airtel has embarked on several improvement initiatives and is replacing old microwave radio links with modern high capacity equipment and a total of 150 hops are to be replaced by March 2012.
"We are committed to improving the capacity and robustness of our network because it is equally in our interest as we continue to grow our customer base. Nigerians should rest assured that we will co-operate with the regulator to ensure that the prescribed quality standards are always met and even surpassed".