Alleged financier of the Boko Haram Islamic fundamentalist group, Senator Mohammed Ali Ndume, may be spending more days in the custody of the State Security Service, SSS, as the Federal Government has filed fresh charges against him before a Federal High Court in Abuja.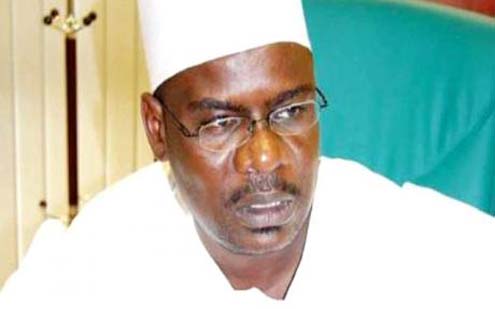 A Chief Magistrate before whom the embattled senator and the Spokesman for the sect, Umaru Konduga Ali, were arraigned was to decide on Monday whether or not to grant Ndume bail, but the prosecution counsel Mr. Steve Osagie, approached the court with an application seeking to withdraw the earlier charge preferred against the senator following the filing of a fresh one filed before Federal High Court.
The Senator who has been in the custody of the SSS since their arraignment is standing trial for alleged breach of official trust and criminal intimidation by anonymous communication. He pleaded not guilty to the charges while his co accused, Umaru Konduga Ali, also known as Usman Al-Zawahiri, pleaded guilty to the charge and was consequently convicted by Court.
Chief Magistrate Oyewumi Oyebiola convicted Al-Zawahiri in line with Section 318 of the Criminal Code Law, but stayed the sentence following the plea of the prosecution counsel, Mr. Osagie, to stay the sentence to enable the SSS concludes it investigation to establish the link existing between Senator Ndume and the convict.
Mrs. Oyebiola consequently granted the application for withdrawal of the charge against Ndume and struck out it, but said the formal sentencing of the former spokesman of Boko Haram will go on as scheduled tomorrow (Tuesday)
It is recalled that the father of the former Boko Haram spokesman, Alhaji Sanda Konduga, at the weekend in Abuja at a press conference stated that his son, Umaru (alias Usman Al-Zawahiri) has been facing mental challenges since his childhood."Ordinarily, we thought he will face a trial with counsel representation, for us to explain the unfortunate circumstances surrounding his mental challenges. It is unfortunate that we now find ourselves in this situation. We shall therefore appeal against this judgement".
Alhaji Konduga therefore apologized to Senator Ndume, late Amb. Saidu Pindar's family and the entire elders of Borno state for the pain and embarrassment caused on account of the purported claims by his son.
He said he will, "strive to ensure the review of his unfortunate and improper conviction without a counsel representation".
By Nnamdi Felix / Abuja