Taking a step closer to its goals of leading the car industry in Nigeria, Toyota Nigeria Limited, TNL says it has achieved a 30 per cent sales growth, thereby maintaining the lead in the Nigerian local auto market.
The Executive Director of TNL Mr. Kunle Ade-Ojo who disclosed this to newsmen in Lagos recently attributed the achievement to the strong performance recorded in the commercial vehicle segment.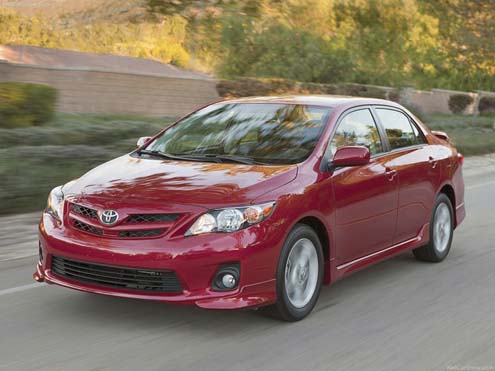 Ade-Ojo who said TNL targets to sell about nineteen thousand vehicles before the year runs out, also disclosed that they recorded strong sales performance in the passenger segment where the Toyota Corolla has maintained the lead in its segment.
"Toyota Motor Corporation (TMC) has been able to quickly recover from the Tsunami. Compared to last year, we have grown by about 30 per cent due to strong performance in the commercial vehicle segment," he said.
He further disclosed that the flood in Thailand also affected most auto manufacturers including Toyota but that Toyota Motor Corporation (TMC) is working hard to minimize the impact of the disaster. He said Toyota is continually improving on its products adding that the Hilux has just undergone a facelift to guard against threats from other competing brands.
According to him, TNL has maintained unbeatable after-sales which have kept it on top as the market leader in the nation's auto market. He explained that part of the reason for Toyota's success is that the company is ensuring that right products are brought into the market.
"There are products which we are selling that are not in other markets. What Toyota does is ensure that the right products are sold in the Nigerian market," he stated, adding that TNL is desirous of having an assembly plant in Nigeria but it has been hindered by lack of infrastructure.