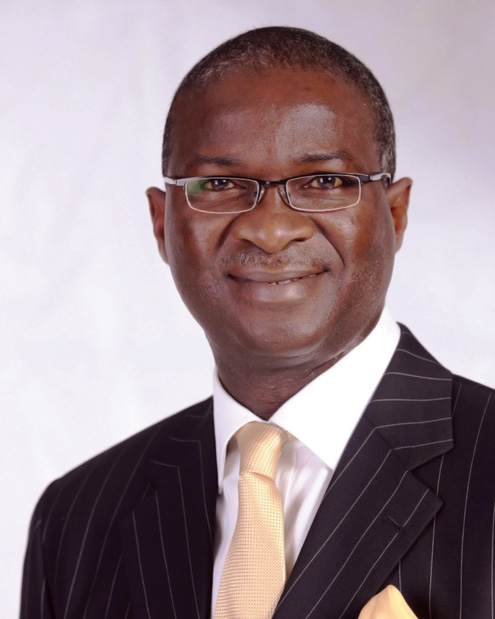 Governor of Lagos State, Mr. Babatunde Raji Fashola (SAN), has given his approval for the official launching of Adopt-A-Talent Sports Programme.
The launching will take place on Friday, 20 January, 2012 at the Adeyemi Bero Auditorium, Alausa, Ikeja.
The concept of Adopt-A-Talent Programme was designed and put in place to source for young athletes based in the state under the age of 18 years that are extraordinary and exceptional for sponsorships, both in schooling and sports training and develop into Elite Athletes in the shortest possible time without any restrictions of ethnicity, religion and gender.
The programme, is to be powered by Public and Private Partnership, PPP involves two phases with the first including Athletics, Soccer/Beach Soccer, Basketball, Volleyball/Beach Volleyball, Boxing and Table Tennis, while the second phase, which starts in January next year, includes Swimming, Gymnastics, Judo and Karate.
Senior Special Assistant on Grassroots Sports Development to the Governor, Prince Wale Oladunjoye, under whose office the programme is developed and being implemented, in a notification letter written to stakeholders ahead of the launch, said the programme is packaged to discover young athletes from various sports and expose them to scientific training.
"The programme is designed to discover and create a pool of budding talents all below the age of 18 years in the various disciplines, expose them to a scientifically structured all-year-round training progamme and get the whole project powered by sponsors," said Prince Oladunjoye, who is also the Tournament Director of the annual Governor's Cup Lagos Tennis Championship.
Prince Oladunjoye further disclosed that the motive behind the programme is to make the young sport men and women responsible personalities and to become good representatives of the state and the country as well as role models for the younger ones.
"The programme which is an all-year-round, is designed not only to develop these talents into elite athletes, but to build them into wholesome personalities and ambassadors for state and country, as well as role models for the younger ones," added Oladunjoye.
It was gathered that the average cost of adopting an athlete in any of the sports in the programme is below N15,000 per month. The organisers, however, called on individuals and corporate organisations to join hands with the adoption of a single athlete, a team or multiple athletes, a sport or sporting event and a school/club or school sports.