Nigeria's Super Sand Eagles began their campaign  in the four-nation international Copa Lagos Beach Soccer Championship with a resounding victory over South Africa on Friday.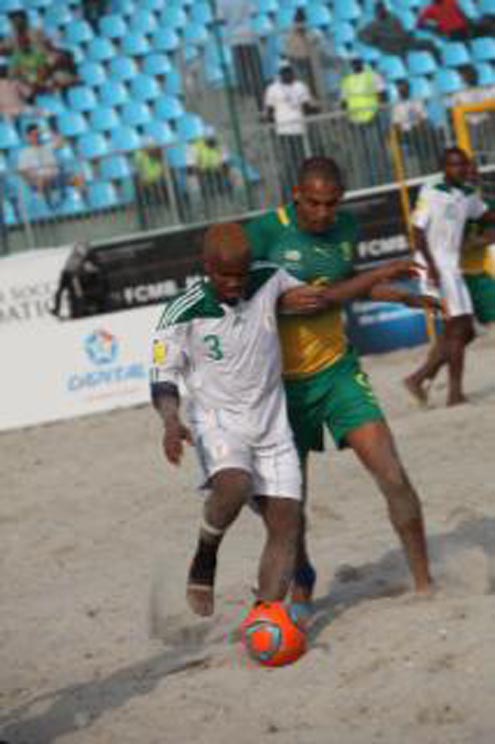 The Isiaka Olawale -led team were too much for the South Africa, who they walloped in 7-3 tie.
Olawale,  Victor Tale,  Azeez Abu, Ogbonna Emeka were the scorers of Nigeria's seven goals, while Kyle Deutschmann and Nkosinathi Ndlovu scored for South Africa.
There were so many goals on the opening day of the first-ever beach soccer tournament in Nigeria as Brazil also beat their opponents, England in a game that ended 6-3.
The tournament continues on Saturday with Nigeria taking on England, while former World champions, Brazil play South Africa.
Matches start by 2p.m Nigerian time.
On the final day, Sunday, England will go up against South Africa.
The curtain falls on the Copa Lagos Beach Soccer when Reis da Praia battle the Sand Eagles in a rematch of the 2011 FIFA Beach Soccer World Cup quarterfinal game.
By Bimbo Ajayi