Another top fuji musician and an associate of Barrister, General Kollington Ayinla, speaks about the deceased in this interview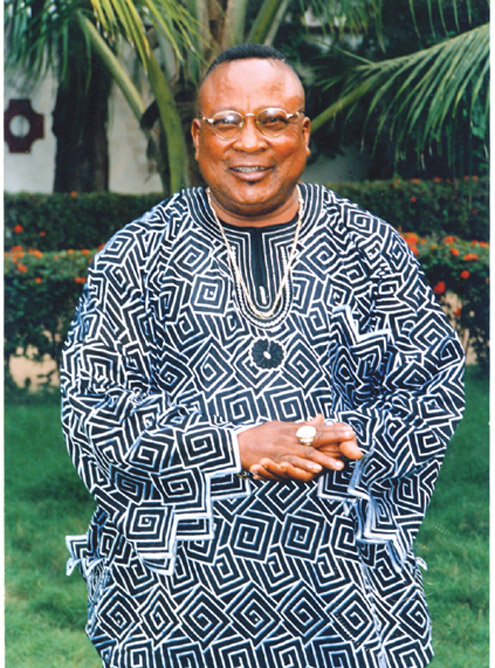 One year ago, you lost your friend, Sikiru Ayinde Barrister. How are you feeling now?
I still missed him, may his soul rest in peace, all of us will go one day but as a mark of respect for him, we members of Fuji Musicians' Association of Nigeria (FUMAN) have organised a prayer session for him to coincide with the one year anniversary of his death.
As a friend and rival, how are you taking it?
Barrister is gone but he was a person who cannot be forgotten easily because he was a pillar of fuji music. As for me, I have taken it upon myself that I will always remember him in any album released till I die.I cannot forget him in a hurry.
What will you remember him for?
I will always remember him for all we did in the past. In fact, each time I listened to the albums released by the two of us in the past, I feel sad because there is nobody to joke with. With his death, I have assumed the fatherly role to all fuji musicians and I have to make sure that there is no problem among the fuji musicians.
What is happening in fuji circle now that the crisis is over?
There will always be crisis, it is an inevitable thing, but with Wasiu Ayinde's current position as the elder of FUMAN, he will always be there to assist me to curtail it to the barest minimum because crisis is not limited to fuji artistes alone, it happens everywhere.
Do you have a new year resolution? I don't have any, but my prayer to God is to give me money to enjoy my life till I die and take fuji  to the next level.
You friend was still playing till death, do you hope to retire soon?
Are you aware of one Yoruba proverb that says one must die doing the job that gives you fame? I have not been informed that a musician retires. Look at Victor Olaiya, has he retired? I am still active and will play music till I die because I still need money.
So you have not made money from music?
Not as you think, because when we started, we were getting peanuts, but right now, there is money in fuji, so I cannot retire, I will play it till I die.