President Goodluck Jonathan and his deputy, Namadi Sambo, are to spend approximately N1 billion on food in 2012 as proposed in the federal government's budget presented to the National Assembly last week.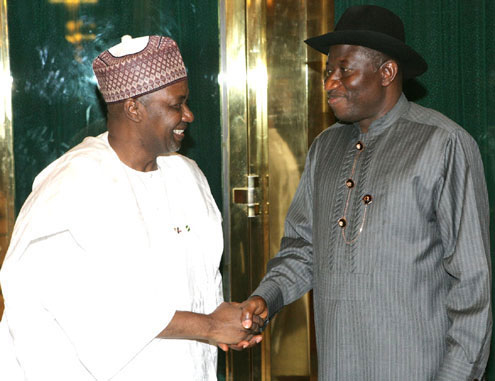 The first and second citizens are to enjoy the total sum of N992.57 million worth of food and general catering services. This amount is just N7 million short of N1 billion.
The amount is meant for the purchase of foodstuff, kitchen utensil and equipment for the two families and payment for catering services.
This is coming on the heels of the president's decision to remove fuel subsidy and his frequent call for fiscal discipline by those in government. He had announced plans to cut down on cost of running government while presenting the budget.
In the N18.34 billion budgeted for the State House in the appropriation bill, N477million is to be used for catering materials supplied for the president's office. Another N293 million will be used to provide refreshment and meals for President Jonathan's home and office.
The breakdown further shows that N45.4 million will be spent on the purchase of canteen and kitchen equipment for the president's household, even though there was a previous budget for this last year.
Foodstuff, catering and materials are to cost N104 million for the office of the Vice President. For that same office, cooking gas and cooking fuel will consume N6.2 million.
The breakdown shows that refreshment and meals at Sambo's office and home is N20.8million, while N45.4 million is allocated for the purchase of kitchen and household equipment at the state house headquarters.
The budget proposal also makes provision for 16.64 million as rent payable on the official residence of the Vice President.
This seems to be the first time money is allocated as rent for an official residence of either the President or his deputy.
Part of the overhead expenditures for Sambo's office puts N230.133 million on the acquisition, upgrading and furnishing of his official guest house.
The Vice President is also to spend N20.80 million to fuel his generating set and N10.40 million for maintenance of the generating sets, while the President is to spend N54.33 million on fuel for his own generating sets and N15.216 million for their maintenance.
—Eromosele Ebhomele