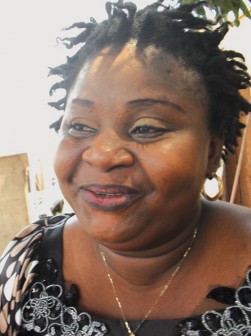 Janet Ajilore a.k.a. St. Janet, Sule Alao Malaika, Seyi Alapanla and other music acts are set to thrill fun loving Nigerians at Abidap Hotels Intertnational, Mosan, Ipaja during Chrismas.
The show, according to the CEO of the hotel, Chief Tony Adenubi, will commence today with Seyi Alapanla performing, while St. Janet will take the centre stage on Christmas Day,
Adenubi said it will be Malaika's turn on the Boxing Day, while other musicians will take their turn at the Swimming Pool side of the new look hotel.
Abidap Hotel boss also disclosed that Janet, who is just back from a musical tour of the UK; Malaika and others, will all perform with new hi-tech equipment recently acquired by the management of the hotel.