The Nigerian Bar Association (NBA) and some lawyers on Wednesday reacted to the Supreme Court's dismissal of the appeal by the Congress of Progressive Change (CPC) against the election of President Goodluck Jonathan.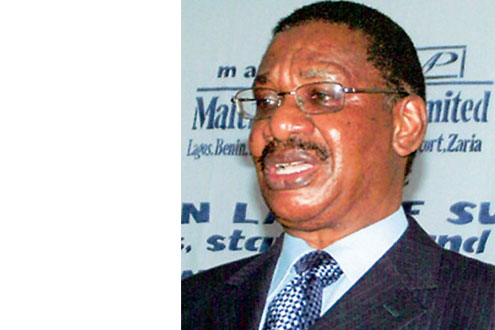 Lawyers which included Professor Itse Sagay, Messers Bamidele Aturu and Wale Ogunade, blamed the appellate court for the Supreme Court decision.
Sagay said: "The Court of Appeal denied the petitioner the right to forensic and other electoral materials.
"Therefore, the Supreme Court did not have any material to work on and I think that this denial by the Appeal Court made the case difficult for the CPC."
Expressing a similar view, Aturu observed that "the Supreme Court cannot manufacture evidence but the seven-man panel should have re-visited the decision of the Appeal Court which denied the CPC the right to examine the electoral materials.
"For the CPC to be denied access to the materials based on technicalities, is a great injustice and I think we need to review our laws to ensure that people are given the right to electoral justice," he added.
Mr. Adebamigbe Omole, Chairman, NBA Ikeja branch, told the News Agency of Nigeria (NAN) in Lagos that the judgment has finally put to rest litigation on the presidential election.
"The Supreme Court has given its verdict and it is the final. The CPC should accept the outcome and start preparing for 2015 when there will be another presidential election.
"I urge President Jonathan to be magnanimous in victory by extending a hand of fellowship to CPC and also focus on the business of governance," Omole said.
Also speaking, Ogunade alleged that the judgment was the climax of the intrigues and politics that have been rocking the judiciary, which culminated in the reconstitution of the Appeal Court judges.
He said: "The case was lost immediately Appeal Court denied the CPC the right to examine the electoral materials.
"Once the evidence is not allowed in a matter, then you cannot expect to get a favourable result because you will be operating from a disadvantageous position."