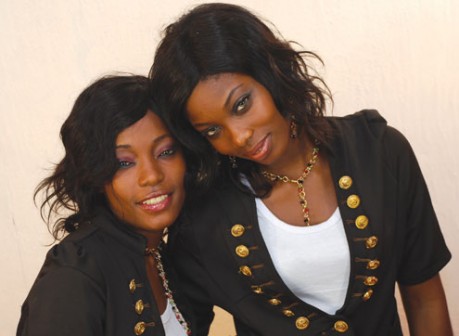 The duo of Maryam Mustapha and Amanda Omiachi of Celepretties music group, have continued to gather momentum with their two singles entitled Throwing Bottles and Roborobo respectively.
Currently signed to MF Media Entertainment, the charming ladies said their mission is to make a significant contribution to the music scene, both on the international and terrestrial levels. Their sojourn to music started in 2008 and ever since, the sky seems to be their limit.
Some of the producers that worked on the duos' yet-to-be released album are Waz, Drumphase, Drum Dealers and Muno.
— Abeeb Ogunbadejo

Load more