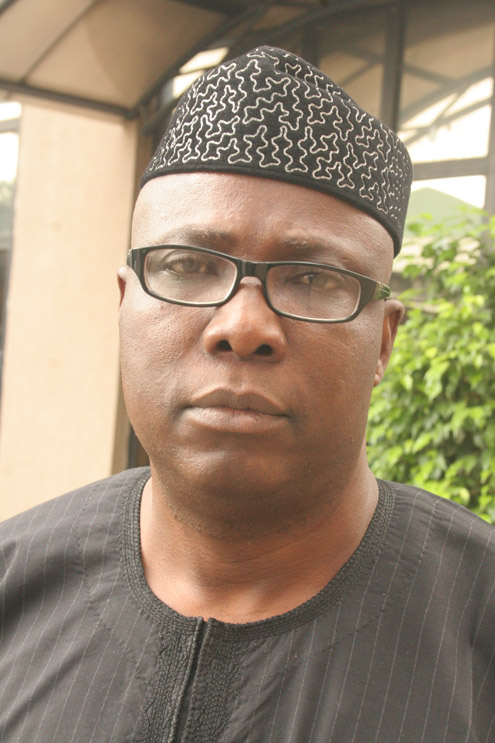 Senator Babafemi Ojudu, representing Ekiti Central Senatorial District, in this interview with Ayodele Lawal and Simon Ateba, says President Jonathan is now ruling like a dictator
What is your take on the removal of fuel subsidy?
I am unequivocally against it. I am in support of the people. I believe Nigerians have suffered too long and adding another yoke is unacceptable and that is why the entire country has been paralysed by protesters. I am against the removal of subsidy, if there is even any subsidy at all.
Most Nigerians believe that the Senate is sitting on the fence, how do you feel about that?
I would not say that the Senate has sat on the fence. The Senate was called back Tuesday for public sitting but unfortunately I learnt that they didn't do much. But they again reconvened Wednesday to talk about the problems facing Nigeria. Unfortunately, a good number of us are marooned in our different locations, but we are in touch with all our colleagues who are in Abuja and we believe that they are going to do the country proud.
The country seems to be unstable now with bombings and now protests. What is the implication of all this in terms of security?
We already have security problems and that is why we are calling on the president to quickly resolve this crisis. The more people gather to protest, the more problems we are going to have on our hands. Tuesday's crowd was far bigger than that of Monday and it's likely to continue, I have seen so many protests in this country but I have never seen any protest that is as total as what we have now. I think the earlier the President does something about it, the better for the country.
The Senate is made up of politicians from different parties and interests. Is your position that of the ACN?
Of course, we have a position which has been made known to the world that we are against the removal of subsidy.
Why did it take the Senate so long to come up with a position on an issue now tearing the country apart?
I would not be able to say why. You know before the Senate could sit, the leadership of the Senate would have to decide on what and when to sit and what they are going to discuss. I am not a member of the leadership of the Senate and I would not be able to say why it took the Senate so long.
Were you consulted by the President before the decision for the removal of fuel subsidy was reached?
At no time were we consulted. Not to my knowledge. I don't know if the leadership of the Senate was consulted. But to my knowledge, at no time were we consulted by the President. Had we been consulted, the issue would have been brought to the floor of the Senate and many of us would have raised our voices against it.
Some people already believe that President Jonathan is leading Nigeria as a dictator, what is your take on that?
I believe so. Particularly if people could be on the streets for two days and yet the man does not think he should listen to the voice of the majority of Nigerians. After all, they all voted for him to be president of the country. If you needed their votes to become president, then you should listen to their voices and hearken to their yearnings.
The late President Yar'Adua bowed to Nigerians and reduced the price of fuel after it was increased by Obasanjo. Why do you think President Jonathan is adamant?
Jonathan is different from Yar'Adua and that's why one was Yar'Adua and the other is Jonathan. Both are from different political backgrounds. They may be in the same political party but have different ideologies.
What are you doing to explain your position to your constituency because some may start to believe that you are backing the President on the removal of fuel subsidy?
Nobody will ever believe that I am not on the side of my people. Ever before this happened, you are aware that on 13 December, I went to deliver a lecture in Akure and I expressly made my position known on this issue of fuel subsidy and my position remains the same today and tomorrow. I am opposed to it. There is no need for this action. In fact Nigerians should even be subsidised because we are not benefiting from the government in any way. Our roads are bad. Our schools are nothing to write home about. We don't have any healthcare for Nigerians. Millions of our young people are unemployed. They are trained by their parents through thick and thin and there are no jobs for them. Why then should you come and further tax them by increasing the cost of fuel? I, Babafemi Ojudu, am solidly behind the Nigerian people. I am against any attempt by any government to further punish them the way this government is trying to do now.

Load more